5 Inspiring Outdoor Design Trends
We've been actively helping Cincinnati homeowners bring their landscape lighting ideas to life. Lately, we've had an opportunity to bring 5 specific design trends to many homes and landscaping:
Focus on the front door
Live more outdoors
Show off your trees
Add texture
Light up pathways
Check out our inspiration photos from Cincinnati-area properties and start imagining what landscape lighting could do for your home!
Popular Landscape Lighting Ideas:
Focus on the Front Door
As the main opening into your home, the front door is both where you welcome guests and a potential security vulnerability. Landscape lighting addresses both of these needs by making your front door attractive and illuminated at all hours.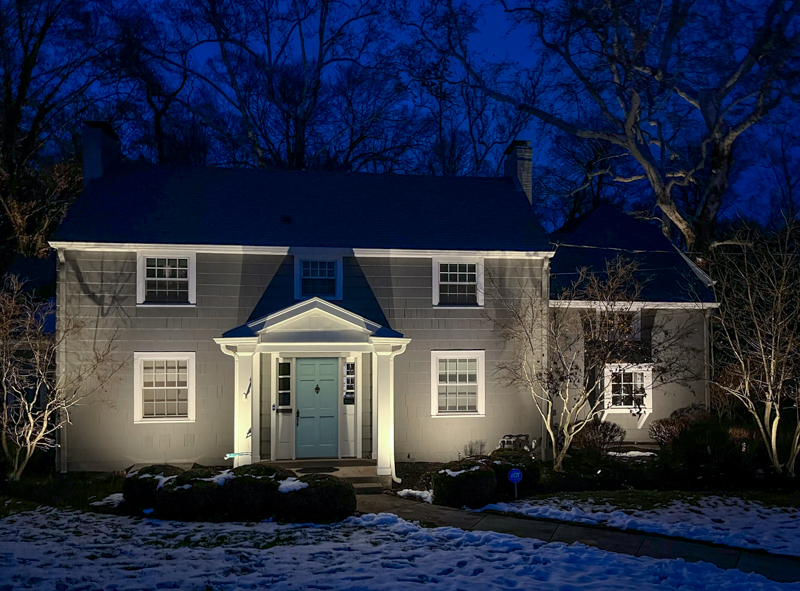 In all four seasons, lighting your front door brings out your home's beauty and welcomes you home after a long day.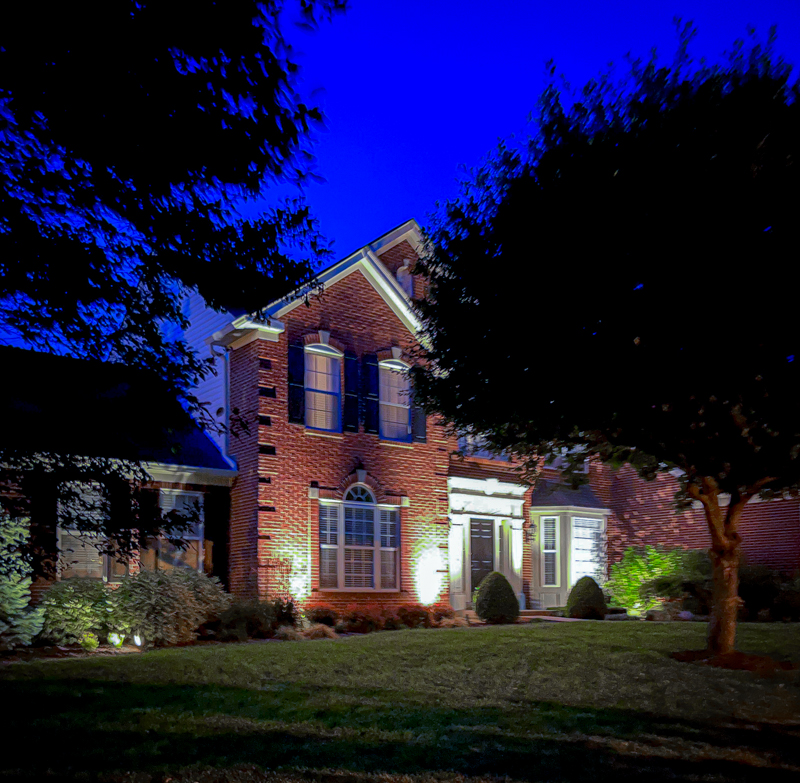 For more landscape lighting ideas, watch our video "Front Door Drama with Landscape Lighting."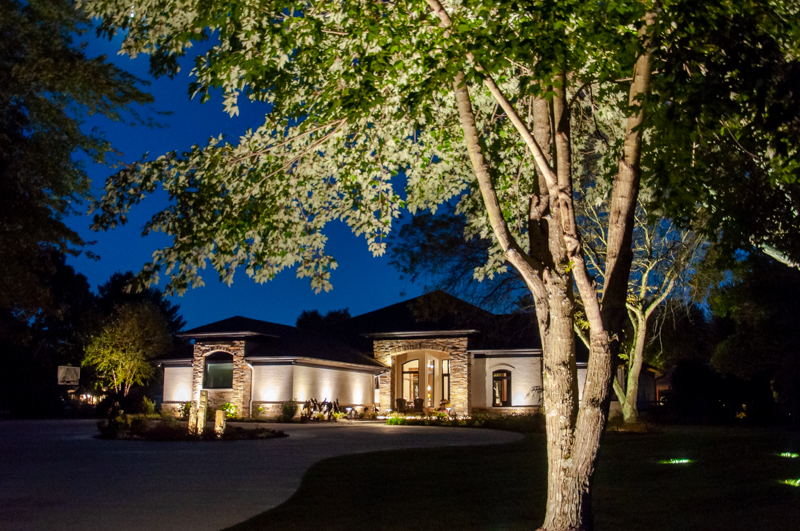 This magnificent home was featured in our article, "Front Door Lighting that Pops."
Popular Landscape Lighting Ideas:
Live More Outdoors
Outdoor living is something we prize at LUX Landscape Lighting. We love to spend time outdoors, and we help our customers transform their outdoor spaces to use from morning through night.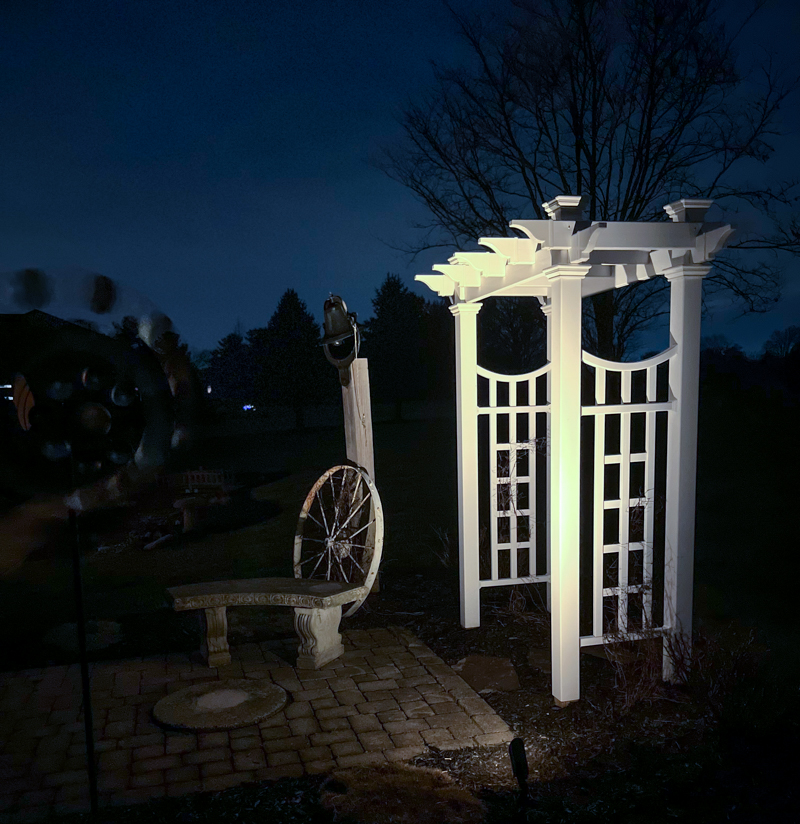 Everyone has a favorite place on their property.This customer wanted to enjoy time in their gazebo.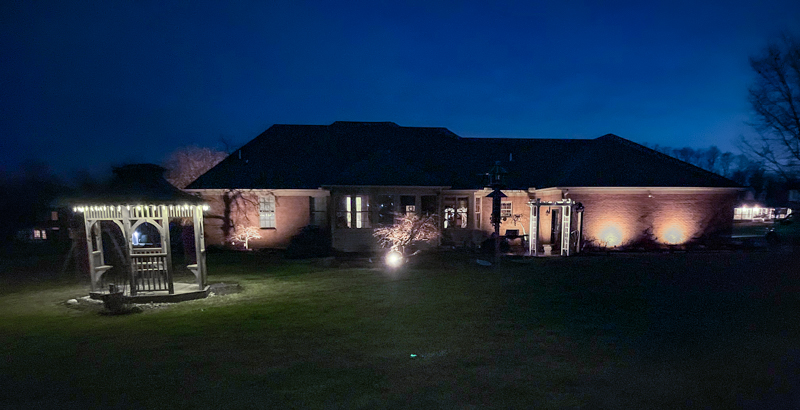 Once these customers enjoy that gorgeous sunset, they will be all set to grill and enjoy dinner on the balcony.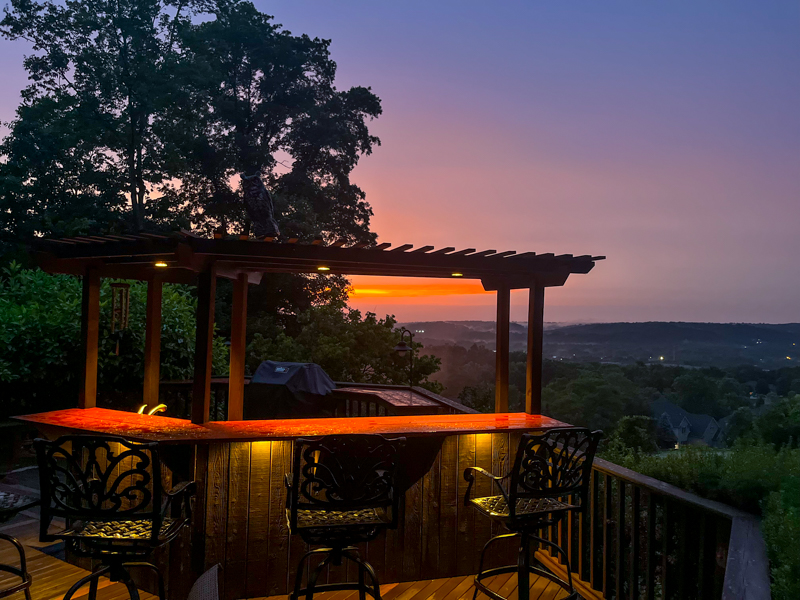 This property is featured in our article, "How Landscape Lighting Gives You More Living Space."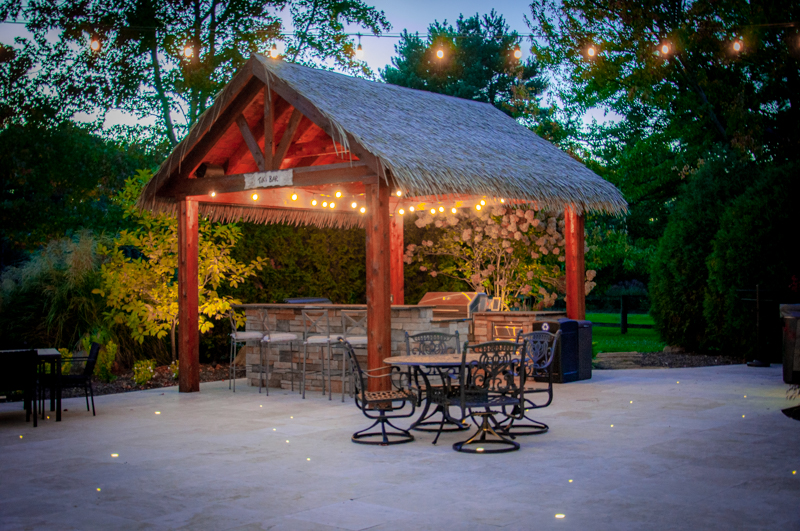 Bistro lighting is one of our favorite products! Check out our video, "Bistro Lighting Inspiration."
Popular Landscape Lighting Ideas:
Show Off Your Trees
Trees are fascinating, in that their appeal changes depending on the season. Spring trees blossom. In summer, we enjoy their lush, full canopies. Autumn brings a blaze of color. And in winter we see the skeletal structure beneath it all. These landscape lighting ideas show how to feature the trunk, limbs and branches of trees to enliven even the dreariest winter landscape.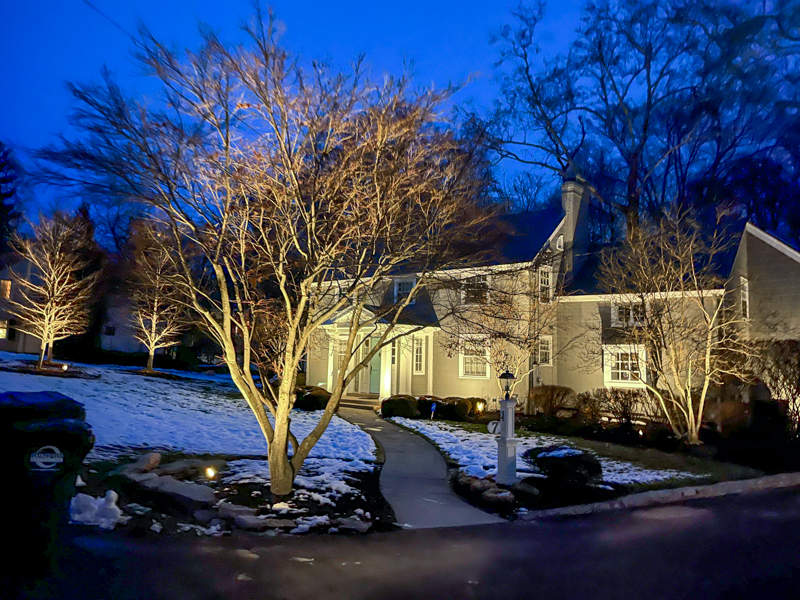 Uplighting contrasts the tree's shape against the night sky and keeps a lawn from looking dark and forbidding after dark.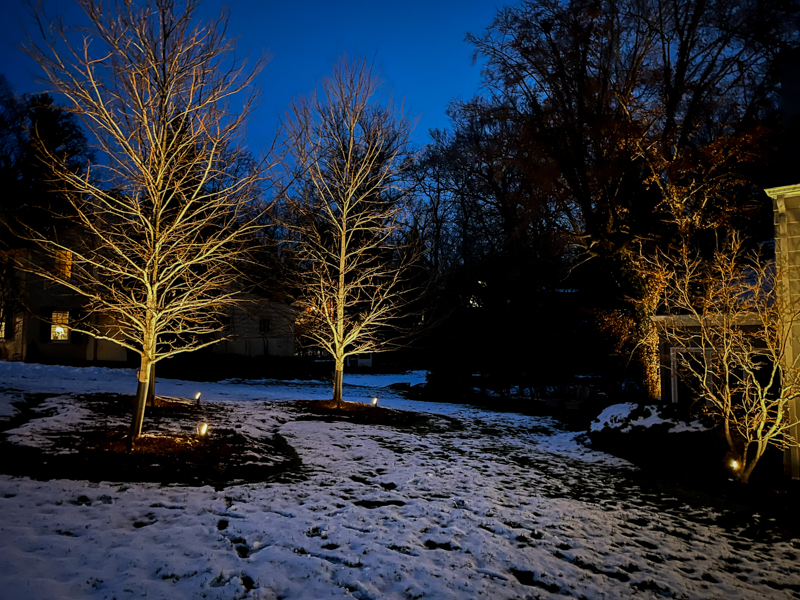 This magnificent tree is beautiful… and it's also quite close to the driveway. Lighting helps drivers avoid hitting it.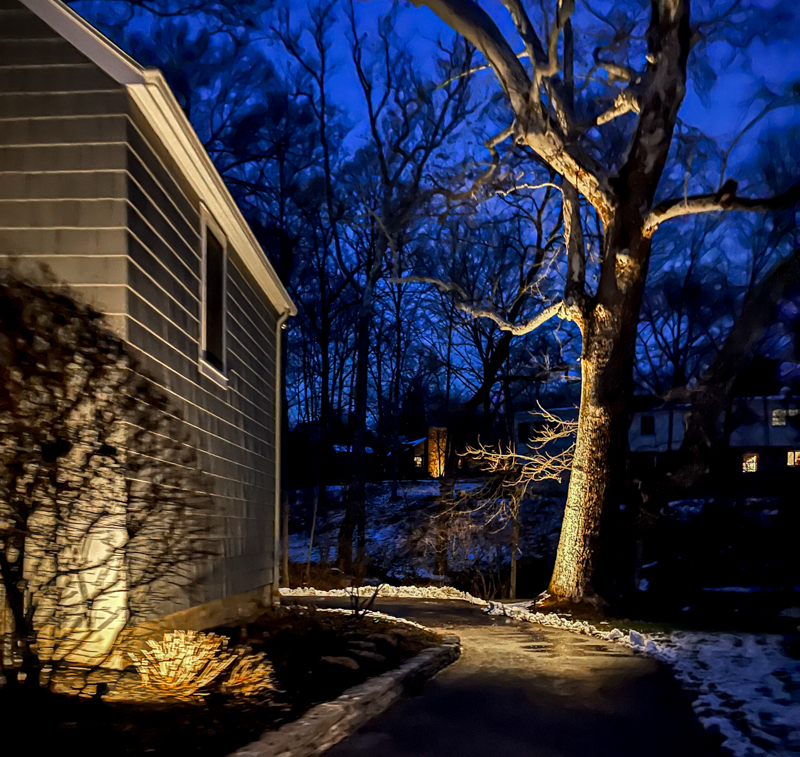 We get to enjoy the buds and blooms of our spring trees for such a short span of time. Illuminating them is the perfect solution.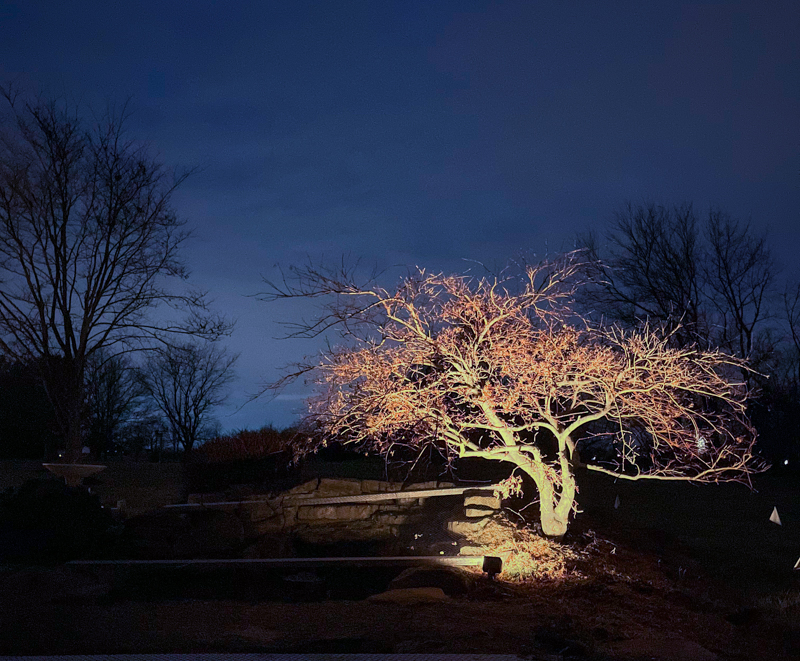 Trees can also make stunning shadows against a flat surface, like the wall of your home.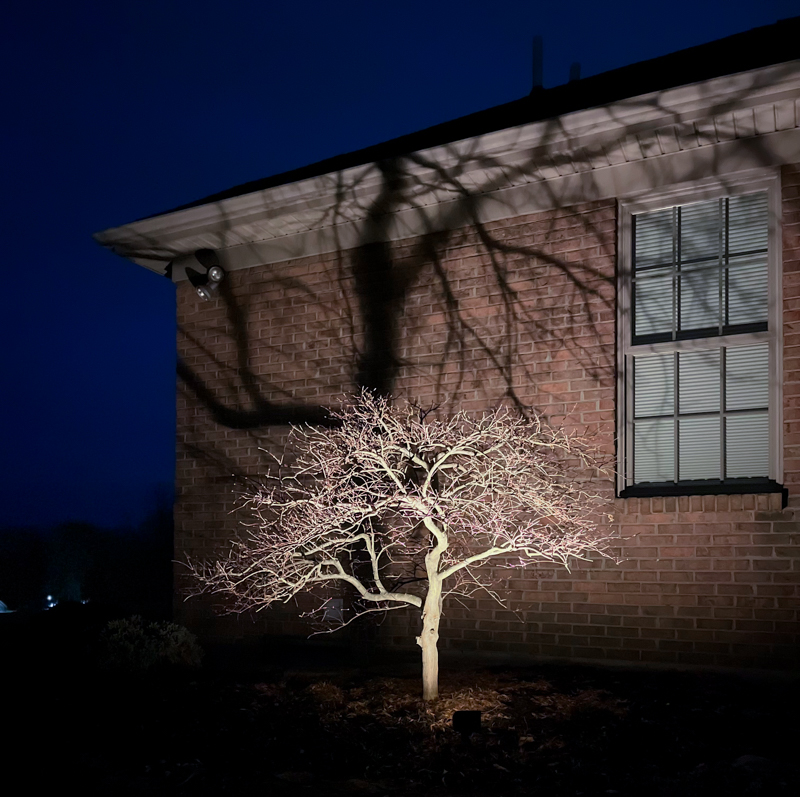 Moonlighting involves mounting a light in the tree and shining it down through the branches. Check out our video "Landscape Lighting Design for Trees" for even more landscape lighting ideas.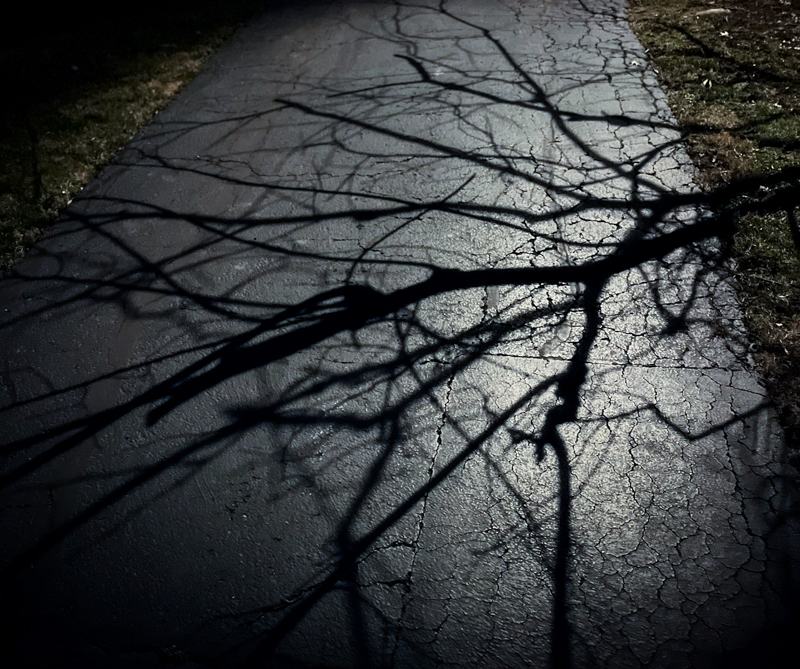 Popular Landscape Lighting Ideas:
Add Texture
Brick, stucco, natural stone and other building materials have interesting and attractive textures. And at night, these textures can be thrown into high relief to be even more striking.
The mixture of different textures on this customer's home are especially worthy of illuminating. Learn more about this technique with "Show Off Your Home's Character with Wall Wash Landscape Lighting."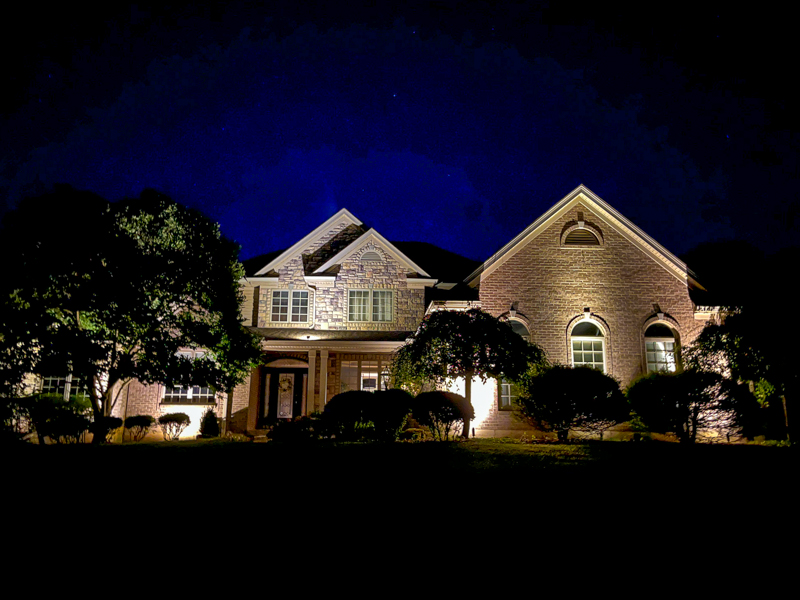 This home has textural interest along the roofline that makes for a stunning look after dark.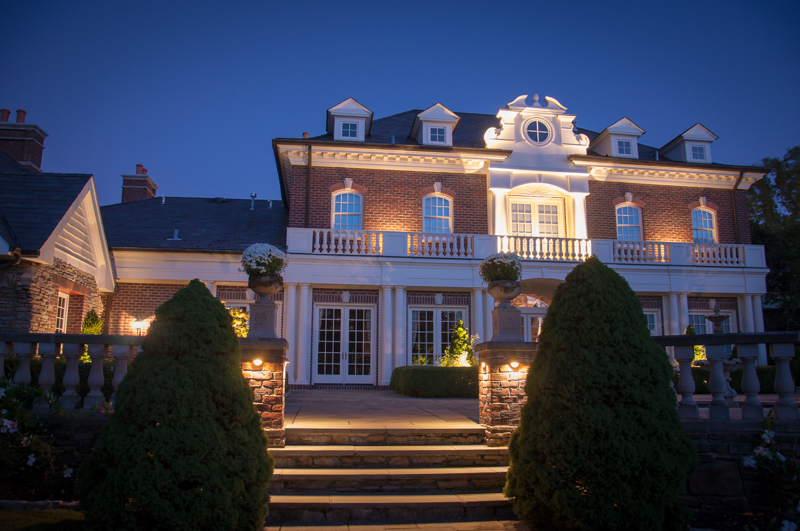 Popular Landscape Lighting Ideas:
Light Up Pathways
Pathway lighting has long been a standard landscape lighting need, and with good reason. Safe walkways, stairs and driveways are an important part of making your property accessible at night. So, path lights are still a popular landscape lighting idea.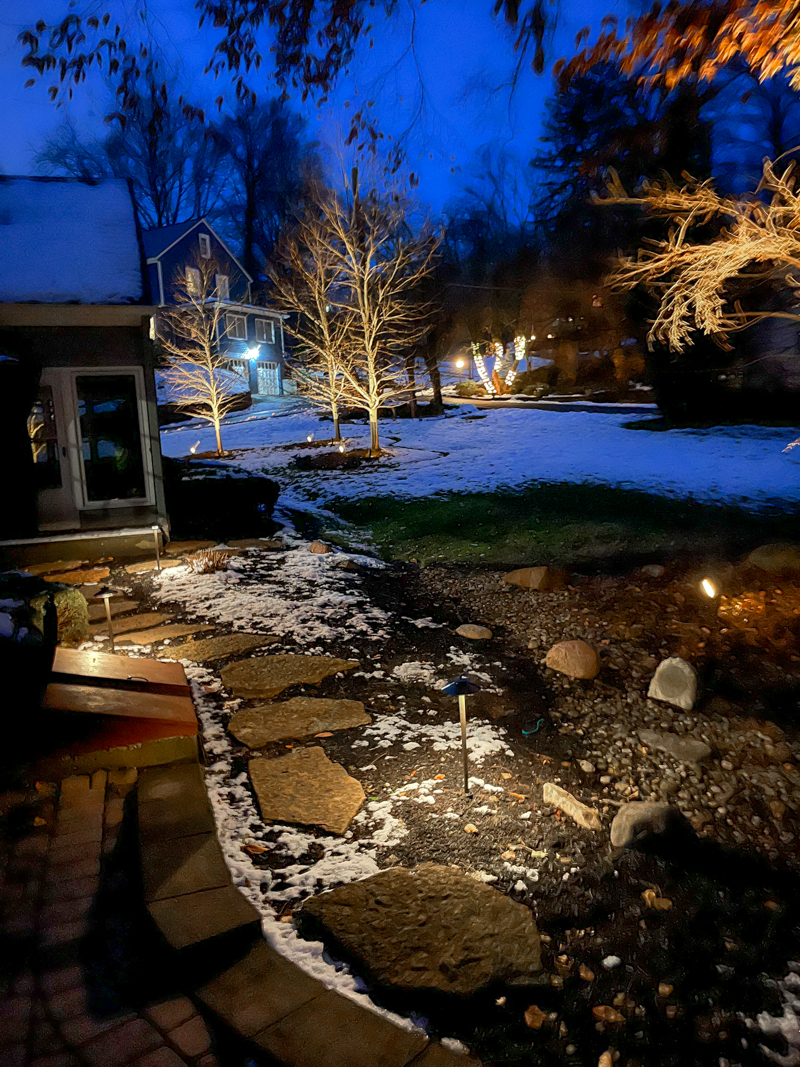 This path light has a lovely finish and is nestled in the landscaping.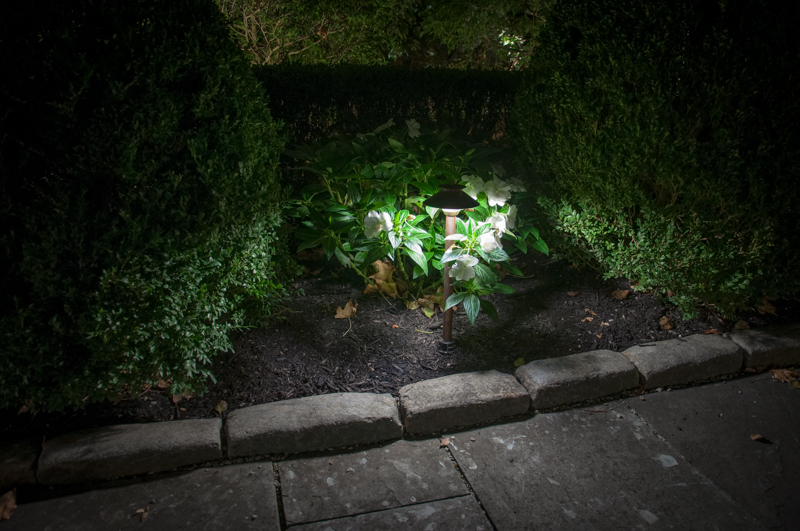 It's especially important to illuminate changes in elevation, like steps or hills. And uneven surfaces like cobblestones can be tricky to navigate without enough light.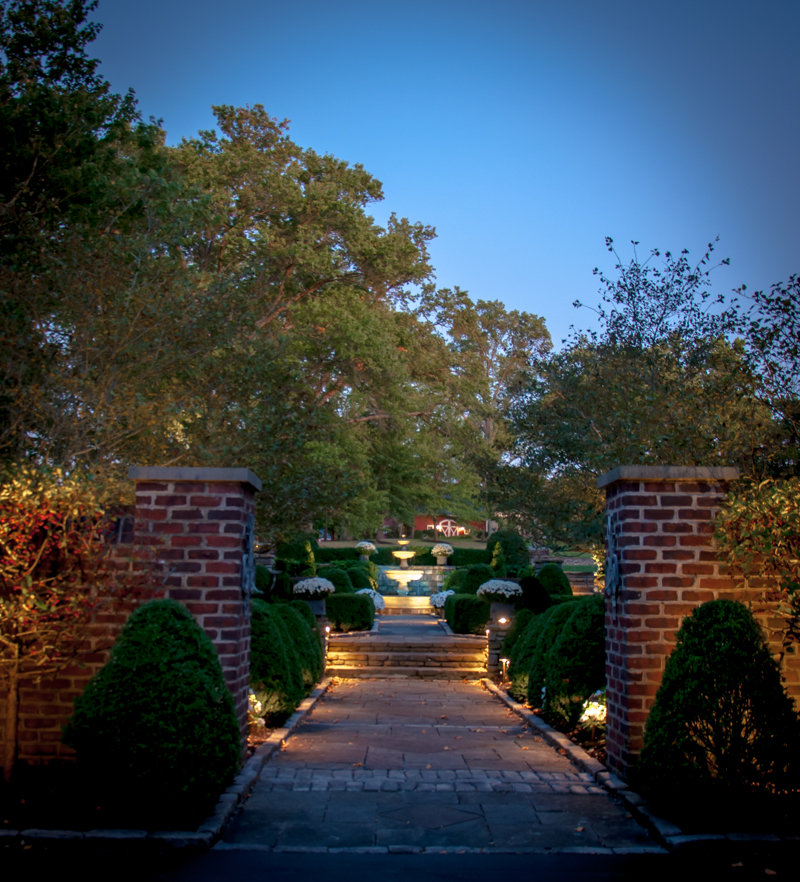 Pathway lighting doesn't necessarily mean path lights. Check out our video "Go Beyond Path Lighting for Beautiful, Ambient Light" for more landscape lighting ideas.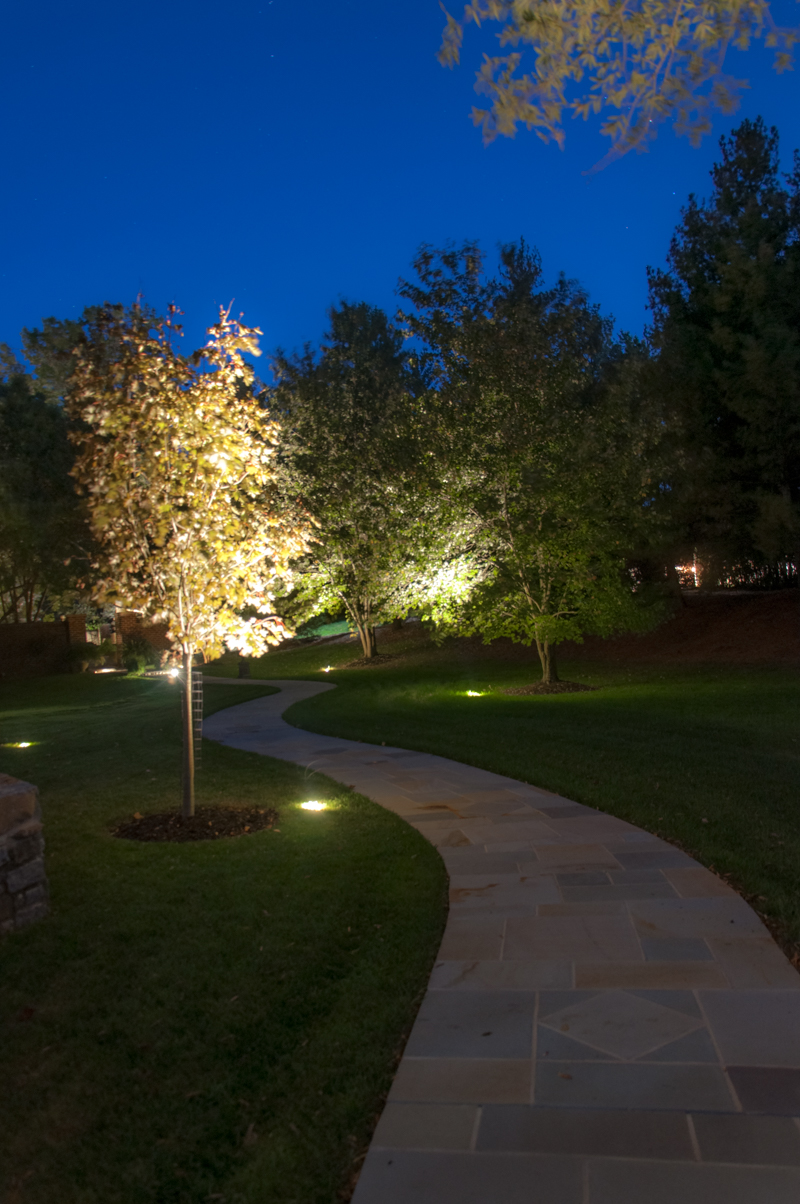 Ready for more inspiration? Check out our Landscape Lighting Gallery. And Contact Us to get a quote for your landscape lighting ideas.