Tips for Making the Most of Your Backyard,
Around the Clock
In the last few years, many of us have created outdoor oases in our backyards. These havens help us relax, spend time with loved ones and enjoy the natural world. Landscape lighting brings new life and enjoyment to these spaces at night. There's no need to crowd inside when the sun goes down. Enjoy more living space and freedom for your family and guests.
Landscape Lighting in Outdoor Spaces Gives Guests More Elbow Room
We often host parties after sunset (especially in the fall and winter months when dusk arrives before we even get off work). Landscape lighting for your outdoor gathering spaces invites guests to spread out, feel at ease and enjoy conversations.
See how our landscape lighting design helped this customer turn their impressive backyard into an enchanting entertaining area.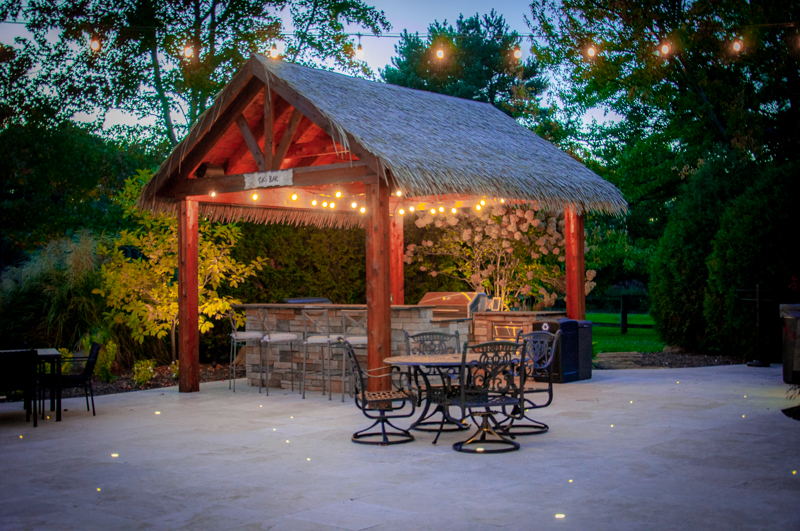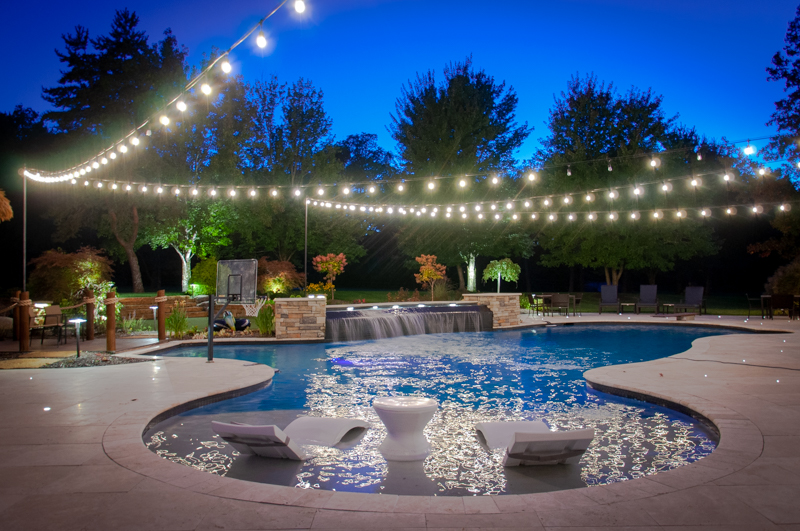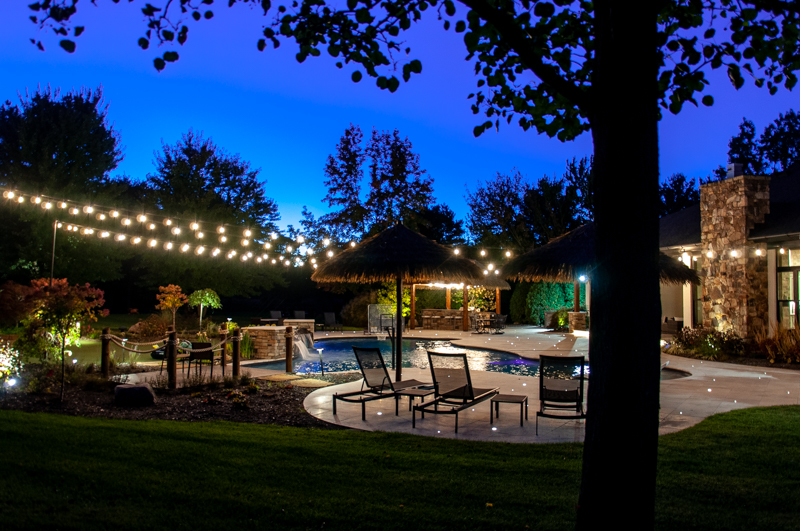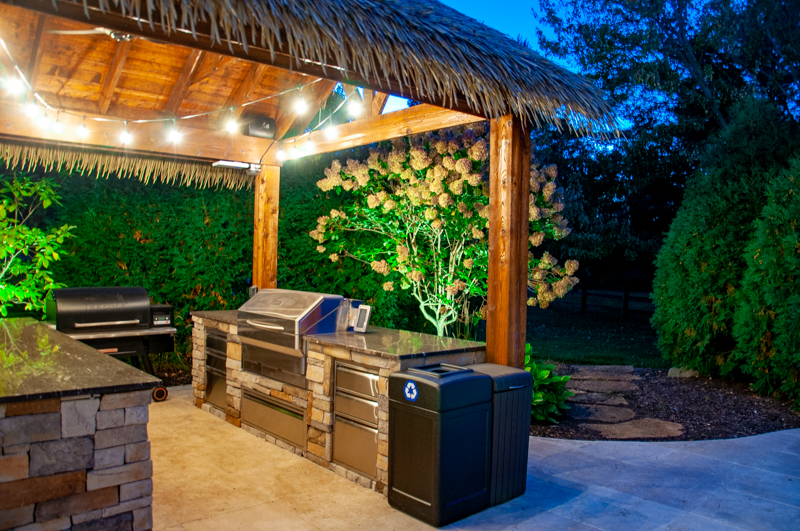 Enjoy Nature Around-the-Clock
with Landscape Lighting
Landscape lighting doesn't have to create grandiose lightscapes. Softer, targeted lighting for more intimate spaces let you enjoy the natural beauty of your backyard anytime you feel like it.
Take a look at these landscape lighting installations that helped our customers find some much-needed peace and quiet.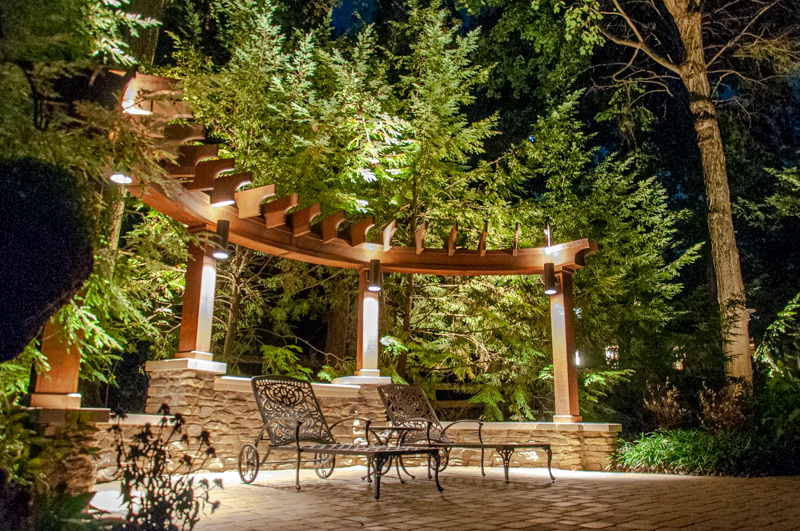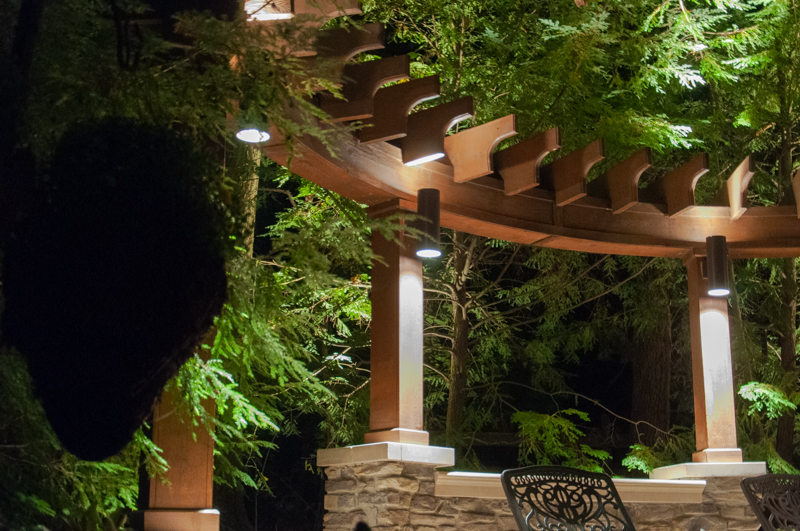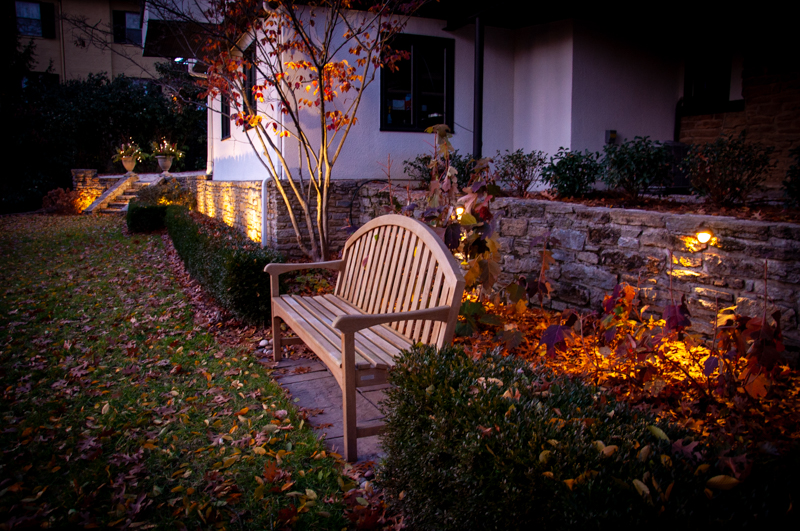 Landscape Lighting Around Your Firepit Makes the Space Welcoming and Safe
There's something about a bonfire that calls to us and makes us want to slow down and sit awhile. Strategic landscape lighting around your firepit area can make the space even more welcoming. Friends, family and neighbors will feel more confident moving around when walkways and stairs are illuminated. Hardscape lighting can make it easier to see where to set a drink or make a s'more.
Imagine yourself spending some quiet time around these firepits.
Check out our landscape lighting videos to find inspiration and tips. For a truly personalized experience, see our outdoor speaker system installation.