OUTDOOR SPEAKER SYSTEM INSTALLATION
An outdoor speaker system from Coastal Source delivers epic sound in your outdoor living spaces. It's perfect for all listeners…
Surround sound for your outdoor TV is like being in a movie theater
Ambient music is crystal clear at low or moderate volumes
Music becomes the life of the party at louder volumes
We're installing outdoor speaker systems across the TriState, in Cincinnati, Northern Kentucky and surrounding areas.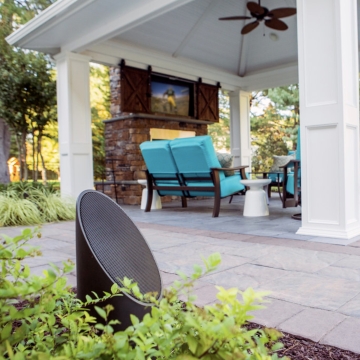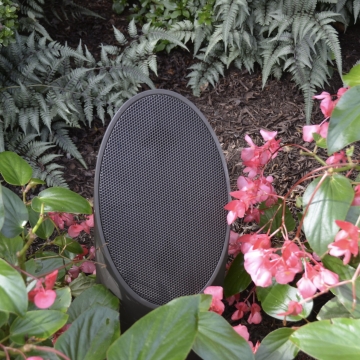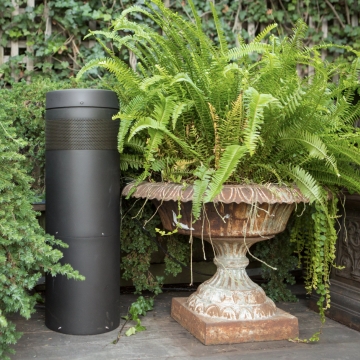 Easy to Use Outdoor Speaker System
If you can play music from your mobile device or current indoor sound system, you can operate the Coastal Source system the same way. Nothing new to learn!
Our Outdoor Speaker System Blends into Your Landscaping
The speakers are discreet and attractive. Their sleek design not only delivers the finest sound quality, it allows them to blend in with their surroundings. Either partially buried in a landscape for a low profile minimalistic look or free-standing on a patio, pool deck, or terrace, they make an attractive addition to your outdoor living areas.
An Outdoor Speaker System Designed for the Elements
Coastal Source designed each speaker from the inside out to be perfectly suited to an outdoor environment. This outdoor speaker system is tough enough to fend off the elements for years to come.
Coastal Source's outdoor speaker system capitalizes on the acoustic advantages of outdoor environments that are not impacted by the unwanted reflections and distortions of sound caused by interior walls.
"I've heard the competition's best outdoor audio systems, and I've heard Coastal Source's. They have no competition." – Chip Davis, American Gramaphone Records / Composer, Mannheim Steamroller