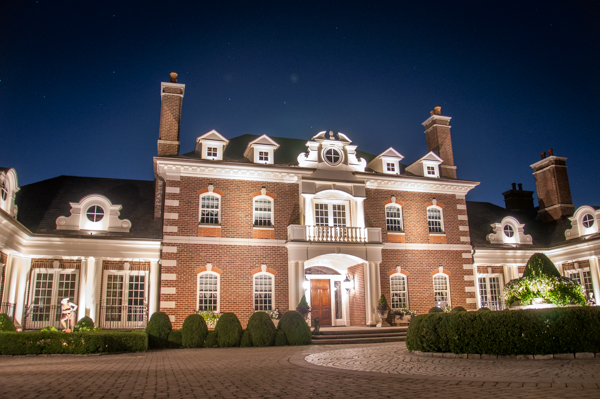 Your front door should be the focal point of any good landscape lighting design because it's the focal point of your home. Lighting the front door shows off this beautiful element of your house, and helps guests (and your family!) enter your home.  Also, many homeowners seasonally decorate their front door with wreaths or garlands.
When designed correctly, front door lighting also increases security at the primary entryway. A well-lit area discourages criminal activity.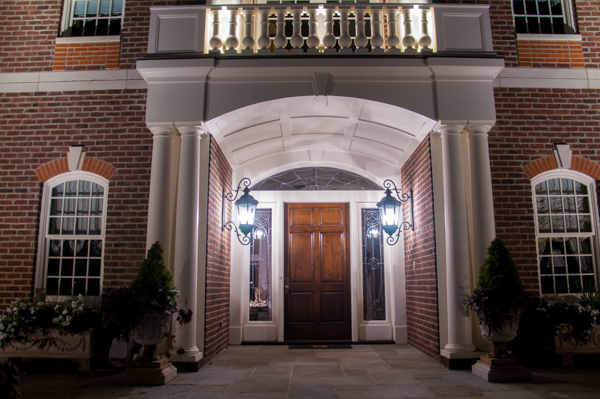 LUX Landscape Lighting makes front doors pop, as the brightest part of the front of your house.
The Wrong Way to Light Your Front Door
If you open the door and are blinded by the outdoor lights, your landscape lighting contractor designed it wrong. Besides being unpleasant, it's a security risk to have lights in your eyes when answering the door. You need to be able to see who is on your doorstep.
Lights need to placed down low or to the side, and shaded with louvers.
Front Door Landscape Lighting Inspiration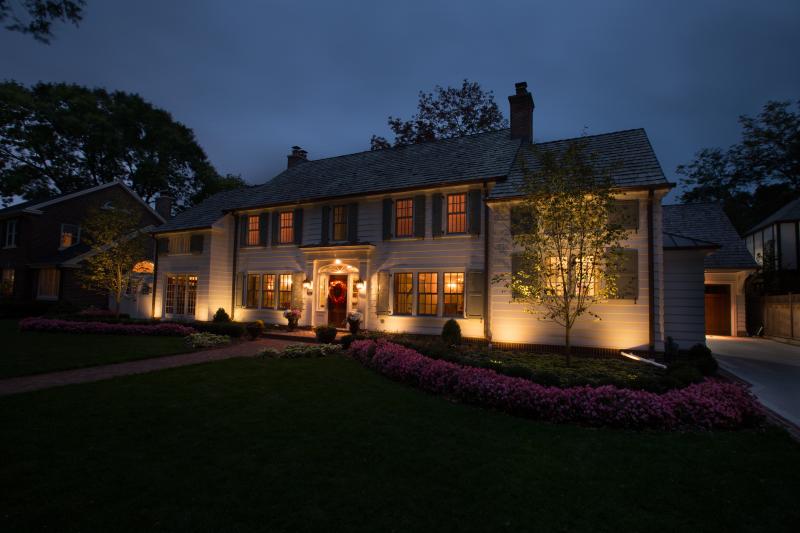 Want to bring beautiful illumination to your front door? Contact us for a Lighting Portrait Quote.