5 Bright Ideas to Transform Your Outdoor Spaces
It's been a great year so far at LUX Landscape Lighting. We've helped many customers make their lighting dreams a reality. As we've talked with customers and kept up with product innovations, we've identified these five landscape lighting trends for 2024:
Bistro lighting takes over the world
Moonlighting from the tree-tops
Pool oases that glow
Hardscape lighting around firepits
Safety lighting for natural-stone steps
Keep scrolling for inspiration pictures and more details about these five top trends.
2024 Landscape Lighting Trend:
Bistro Lights
Bistro lights (or string lights) have been steadily growing in popularity. Over the last few months, however, we've noticed a new aspect of this trend. In neighborhoods across Cincinnati, inexpensive string lights have been popping up on porches and in back yards. While these products can give a fun atmosphere, they won't stand the test of time. Professional landscape lighting installation offers quality products that are safe, long-lasting and work automatically. If you're ready to upgrade your $25 string lights, we are listening!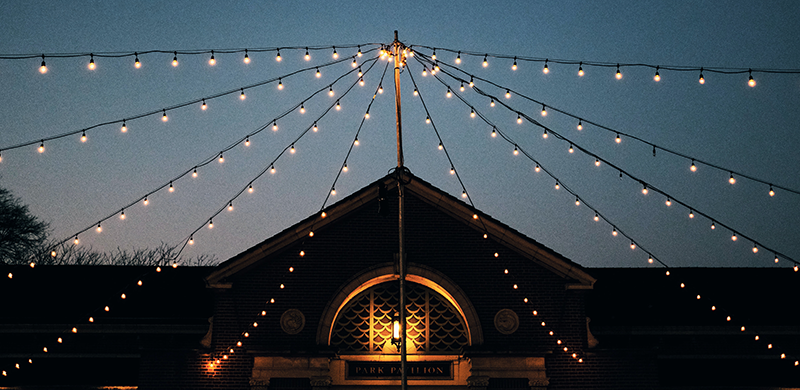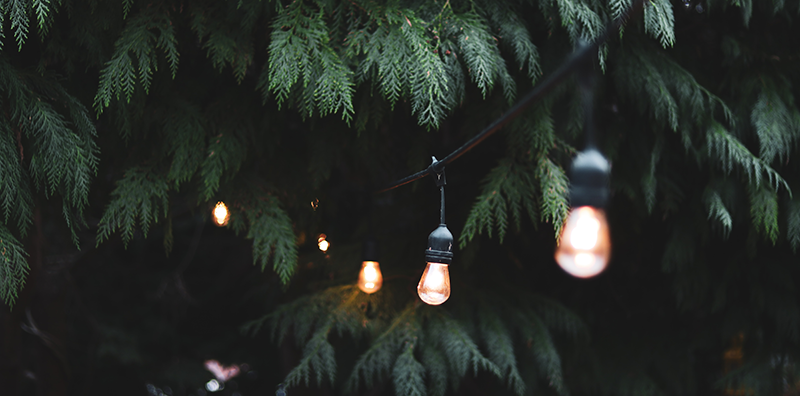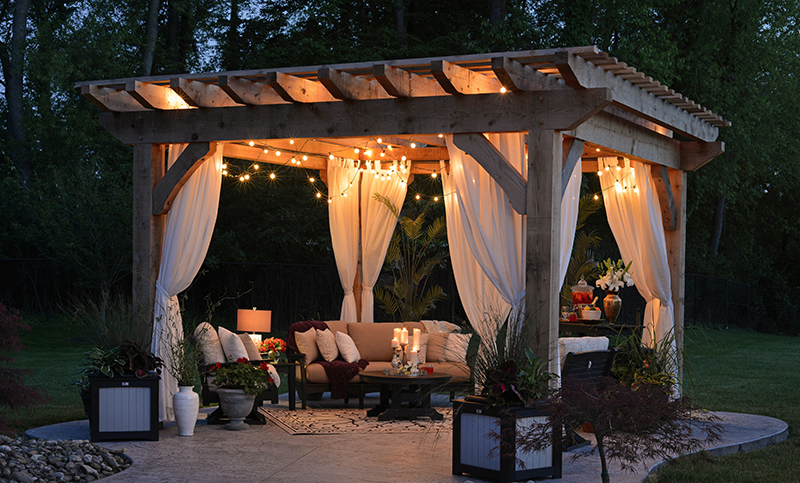 2024 Landscape Lighting Trend: Moonlighting
Moonlighting brings magic to your outdoor atmosphere. Lights are installed in tall trees, casting shadows on the ground below. This effect is lovely for lighting driveways, lawns and seating areas.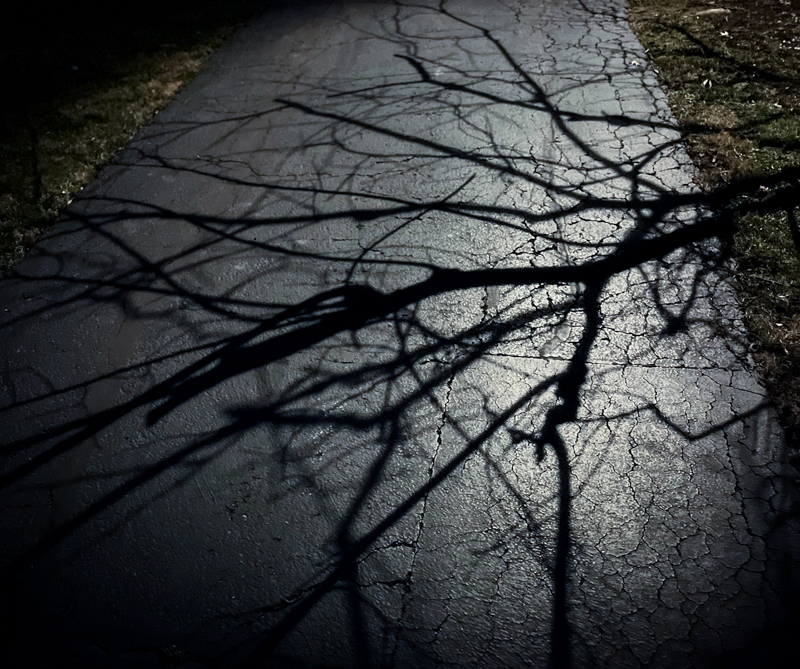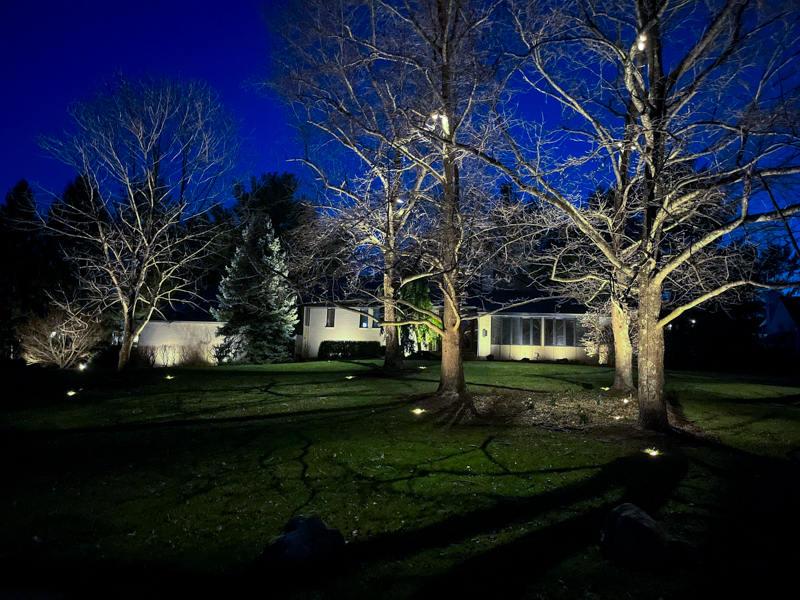 Installing moonlighting requires expertise, as you can see!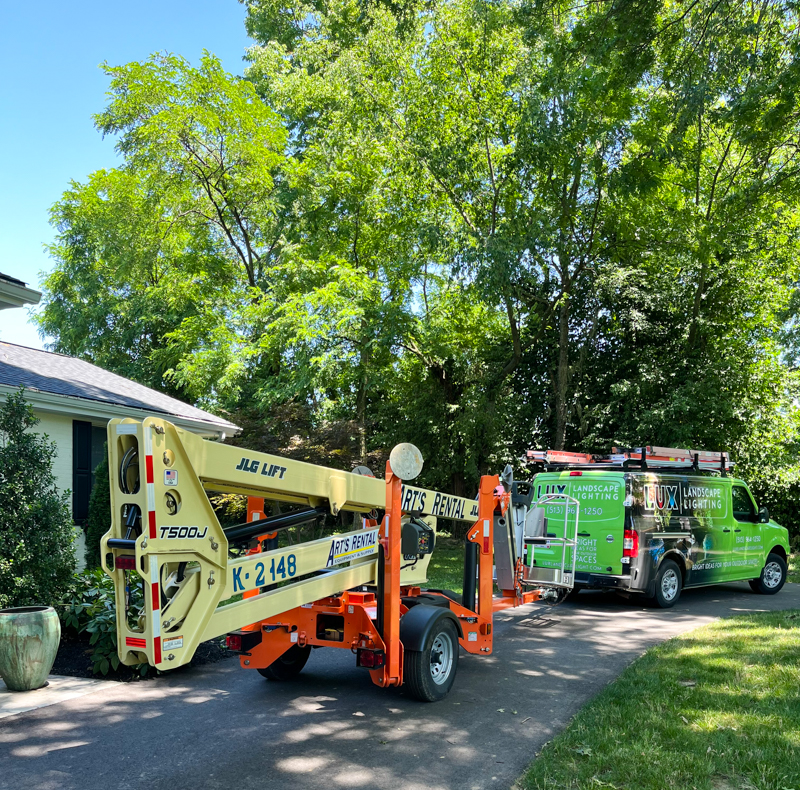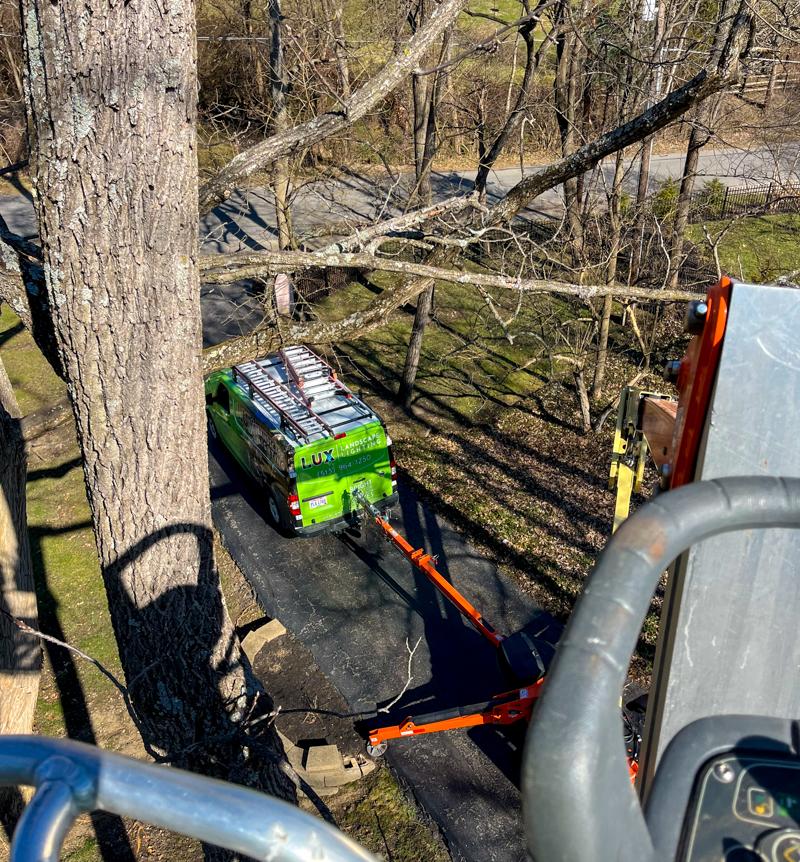 2024 Landscape Lighting Trend: Pool Lights
To turn your pool area into an evening oasis, you'll need more than the underwater light. Landscape and hardscape lighting will illuminate safe walkways, seating spaces, tabletops, cooking areas and more. Your backyard is transformed into a tropical resort paradise– the hangout spot where everyone wants to be. This landscape lighting trend should absolutely go on your 2024 summer wish list.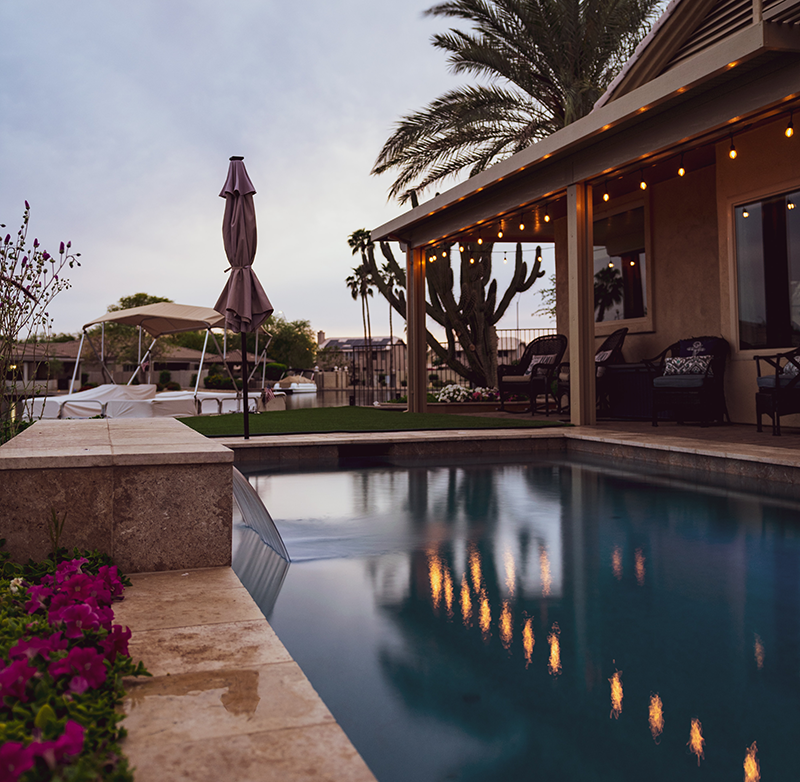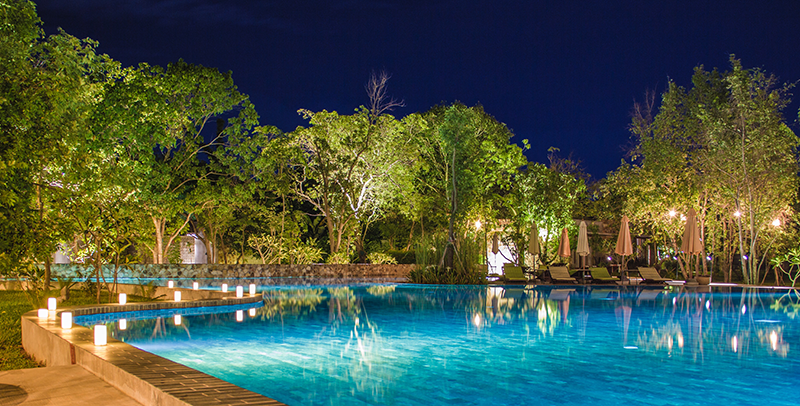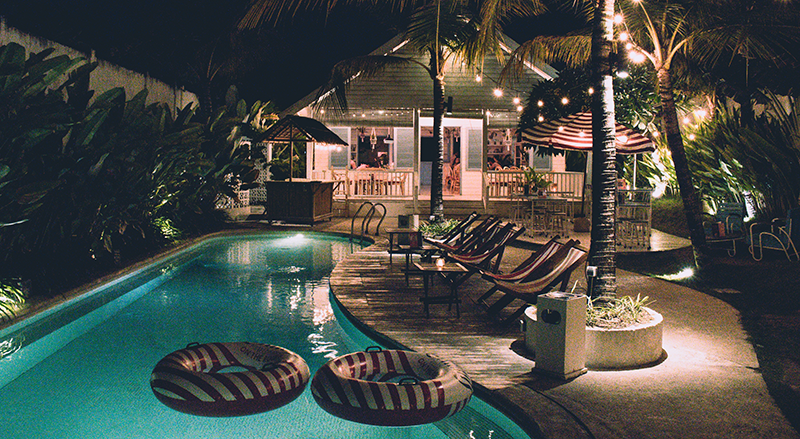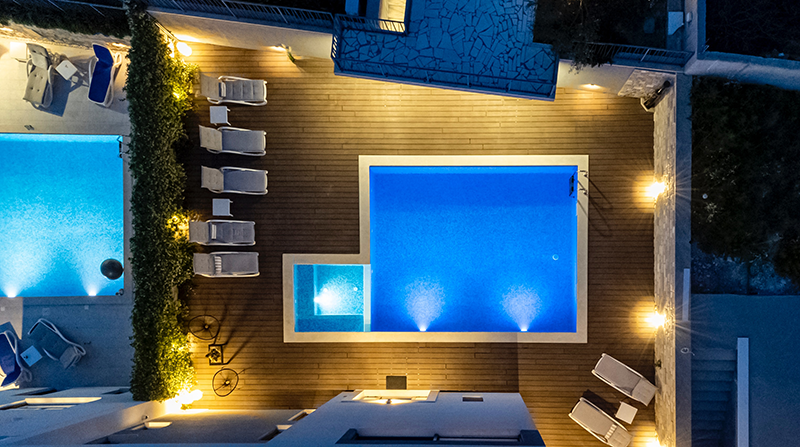 2024 Landscape Lighting Trend: Firepit Lights
The growing popularity of hardscape firepits and outdoor fireplaces lends itself to our next landscape lighting trend. Hardscape lighting installed in the seating around a firepit improves the enjoyability and safety of these outdoor spaces. It reduces the risk of tripping, and helps everyone find the s'mores supplies! It's the perfect way to spend an autumn evening.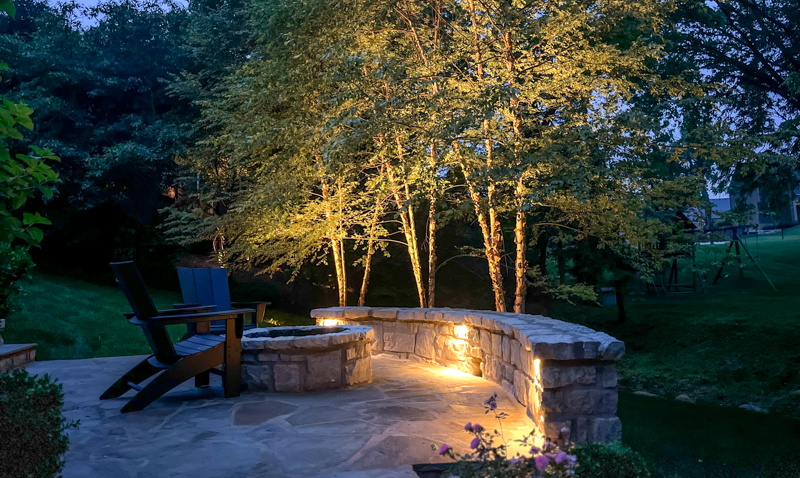 2024 Landscape Lighting Trend: Safer Steps
Natural stone is a beautiful option for patios and walkways. Increasingly, large natural stones are being used for steps and stairs in the hardscape. The organic shapes are pleasing to see, blend in with landscaping… and can make uneven surfaces. At night, navigating these steps can be tricky and possibly dangerous. Have no fear! Lighting these changes in elevation improve safety, so you can move around in the dark. Landscape lighting is also attractive and blends in with landscaping.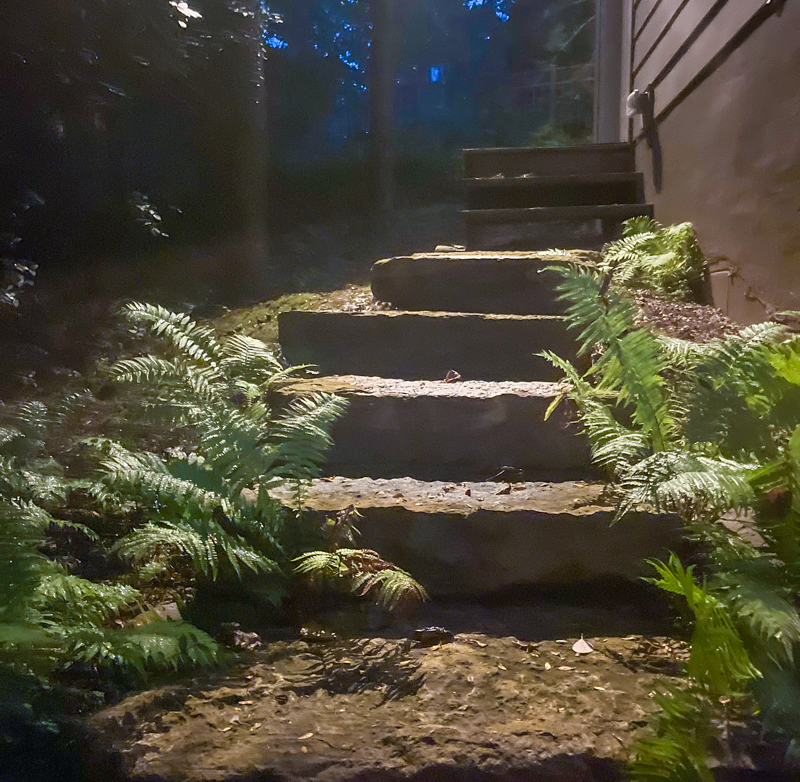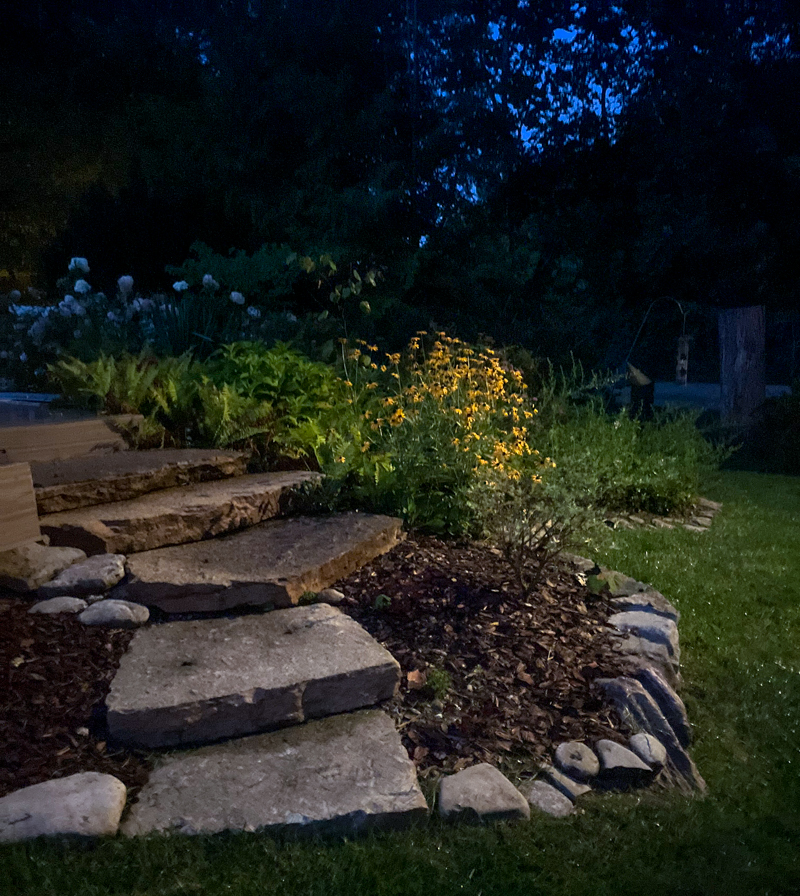 Interested in seeing our trend highlights from years past? Here are some oldies-but-goodies:
Get ahead of the trends! Fall and winter are great seasons for installing landscape lighting. Plants, shrubs and trees are going into dormant mode, so our installers won't disturb them. And by the time spring arrives, you won't be able to tell wire was run through your lawn and landscaping. Plus, as the sun sets earlier, you'll get more enjoyment out of those long, dark nights. Contact us to talk about your ideas.