Make a Statement with Your Lighting Choices
Last year's landscape lighting trends included reducing light pollution and bistro lighting. While these are still going strong, here are five new trends for next year that we think you'll be interested in.
Trend #1: Well-Lit Outdoor Rooms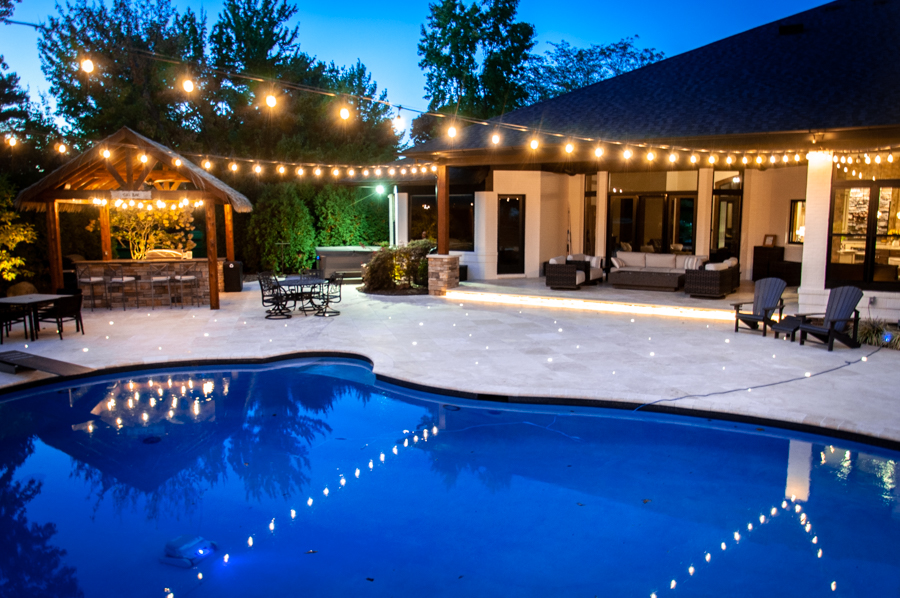 Outdoor living spaces have been growing in popularity for several years, and with good reason. An outdoor oasis expands your living space while letting you connect with nature. Gregory Kay, CEO and chief designer of PureEdge Lighting, says:
"People used to take the outdoors for granted—exterior lighting was always an afterthought… Now, there is a greater understanding and appreciation for it."
Like interior rooms, outdoor rooms can take on any atmosphere or purpose you desire, from the opulent entertaining space above to the more intimate nook you see here: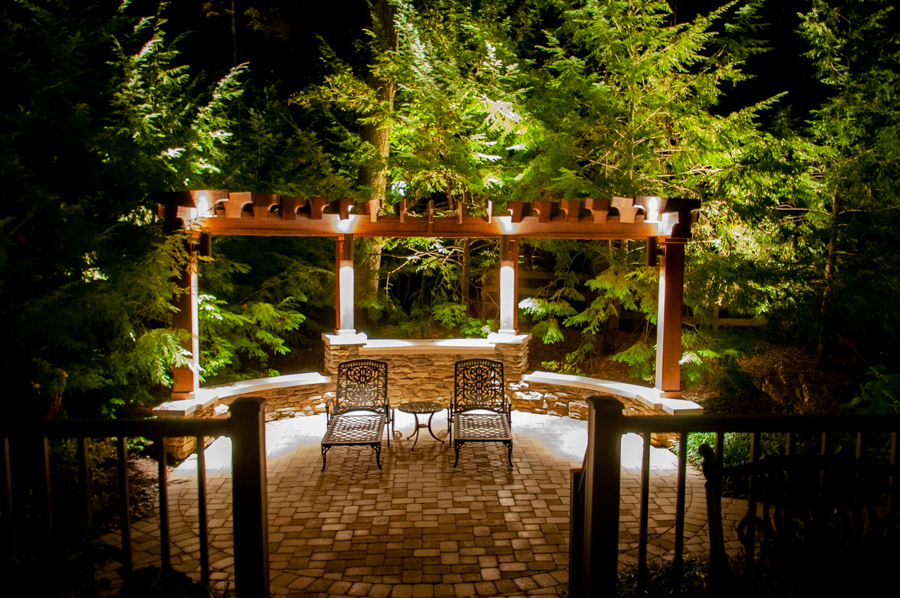 Trend #2: Statement Lighting for Outdoor Spaces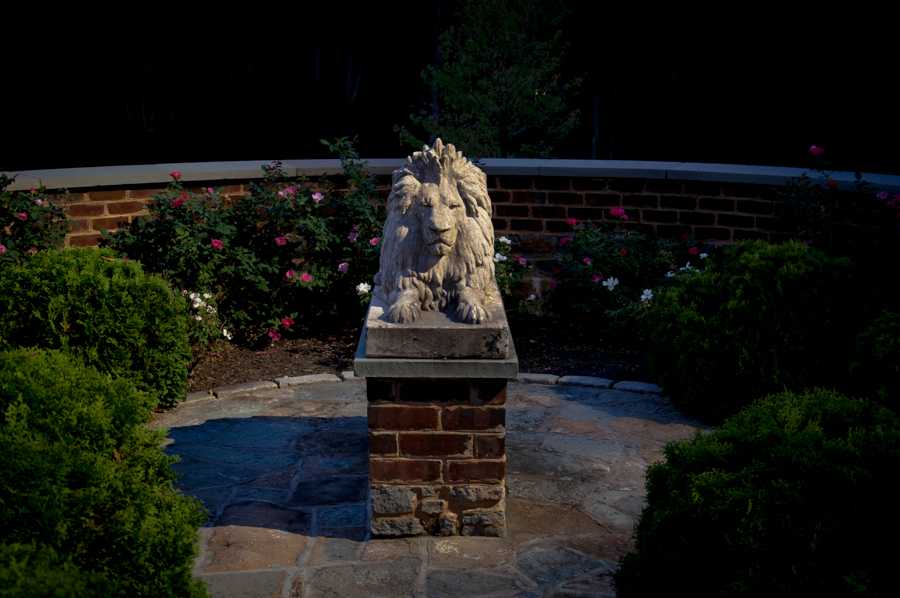 Statement lighting is an indoor lighting trend that can easily find its way outdoors. Designer Nishi Donovan believes:
"Lighting that's larger-than-life and possesses that custom, handmade appeal are some of the pieces I gravitate toward and believe will be big."
Designer Nicole Reid adds:
"Statement lighting will be big…as we are seeing a shift toward more sculptural lighting, the use of mixed materials, and more abstract shapes…People are craving individuality in their homes through unique lighting, art, and bolder colors."
Your outdoor spaces are a natural place to make a big statement. The sky is your ceiling, after all. One way is with statement lighting fixtures, like the following from Kichler: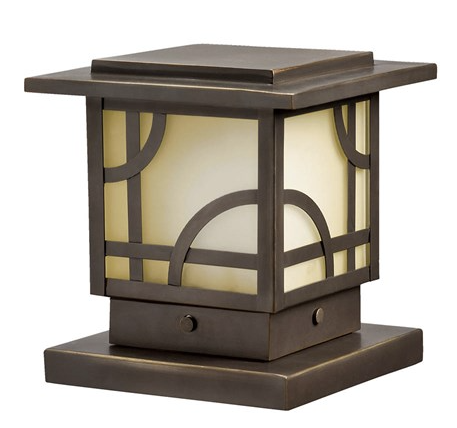 An even better way to make a statement with your landscape lighting is to illuminate a standout feature of your property in a dramatic way. Statuary, architecture or even a favorite tree are good choices to show off your home's individuality.
Trend #3: Landscape Lighting Fixture Finishes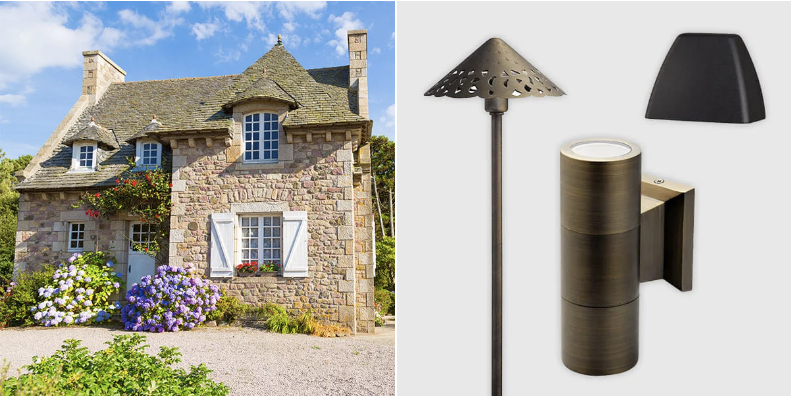 Landscape lighting fixtures aren't all matte black anymore. Matching the fixture finish to the style of your home makes your landscape lighting system an even more integrated part of your property. The picture above shows Kichler Lighting's suggestion for traditional or "cottagecore" architecture. Other options include:
Modern
Industrial
Farmhouse
Craftsman
Art Deco

Trend #4: Halogen Outdoor Lighting is Out (Legally)
Energy standards go into effect in 2023 that require:
"everyday light bulbs (called general service lamps) to use 65 percent less energy than traditional incandescent light bulbs, but still deliver the same amount of light"
That pretty much leaves us with LED landscape lighting as our primary option for lighting outdoors. Check out our article "LED Landscape Lighting is Safe & Environmentally Friendly" for why we think LED lighting is your best option regardless of regulations.
Trend #5: Commercial Landscape Lighting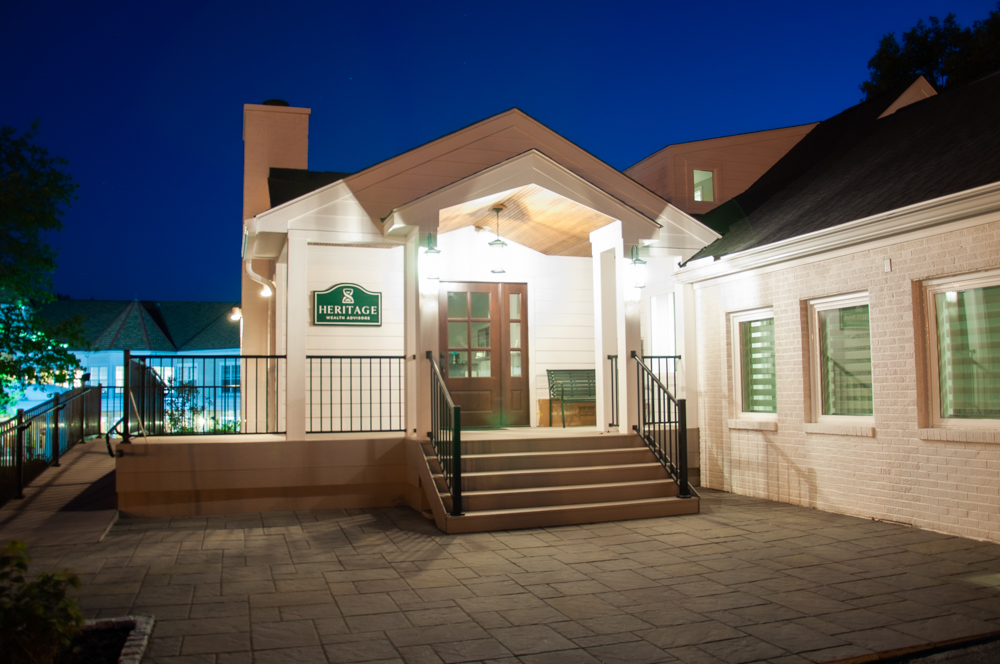 This landscape lighting design for a Cincinnati business shows how landscape lighting isn't just for residential properties. Lighting your commercial property for safety and security doesn't have to be stark and unwelcoming. The same design principles that make a home attractive work for increasing the appeal of your business.
Now that you've got the scoop on next year's landscape lighting trends, why not get ahead of the curve? Fall and winter are perfect seasons for installing landscape lighting (we don't mind the cold, and it's better for your landscaping). Contact us for a lighting portrait quote.