Stunning Surround-Sound for Your Outdoor Spaces
From pools and patios to kitchens and living rooms, outdoor spaces are quickly becoming our favorite places to relax, entertain and simply hang out. At LUX Landscape Lighting, we've found that outdoor audio systems are often the one thing missing from the experience. 
We researched many different options to bring the best outdoor speaker system brand to the Cincinnati area. Introducing Coastal Source, a Florida-based company with over 60 years' experience engineering lighting and audio products to withstand the outdoors. Here's what we like about their outdoor audio systems:
Impressive sound quality that beats anything else we've heard
Built to last and optimized for outdoor performance
Sleek design that blends well with landscaping and architecture
Outdoor Audio Systems:
How Will You Listen?
Your lifestyle determines the soundtrack of your life. How could an outdoor audio system enhance your experience?
Quiet music during a date night dinner on the patio
Cinematic sound for that new action movie on your outdoor projector screen
Clear audio that makes TV sports announcers heard over your cheering friends and family
Party music to set the mood for your next big gathering
A high-quality, outdoor audio system is worlds better than those bluetooth speakers you buy from Amazon. It's like being at a concert or in a movie theater right in your own backyard.
Outdoor Audio Systems:
How it's Built to Last
With the wind, rain and sun, outdoor environments are tough on electronics. These outdoor audio systems are rugged and dependable, having been engineered from the inside out for the weather and thoroughly field-tested. Also, the company has patented a waterproof connection system to prevent shorts and damage. Check out this speaker cross-section to see the care and expertise that went into the design: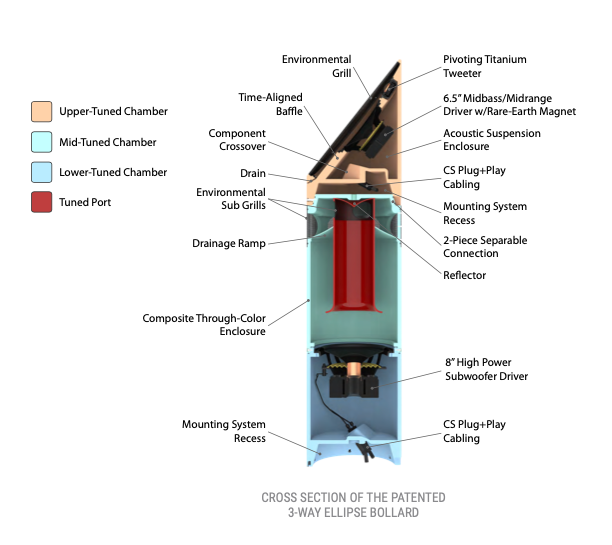 And Coastal Source has actually used the outdoor environment to enhance the audio quality:
"Our sound systems capitalize on the acoustic advantages of outdoor environments that are not impacted by the unwanted reflections and distortions of sound caused by interior walls…. That interior architecture gives our speakers the power to reproduce sound with pitch-perfect clarity. At the lowest volume, the fidelity is pure. Dialed up to '11' for happy hour, it's ear-splittingly pure. Clearly conceived, cleanly assembled, Coastal Source outdoor audio speakers reveal their inner beauty through exquisite open-air sound quality."
Outdoor Audio Systems:
How the Speakers Blend In
We also appreciate the aesthetics of Coastal Source's products. Take a look at a few installations to see what we mean.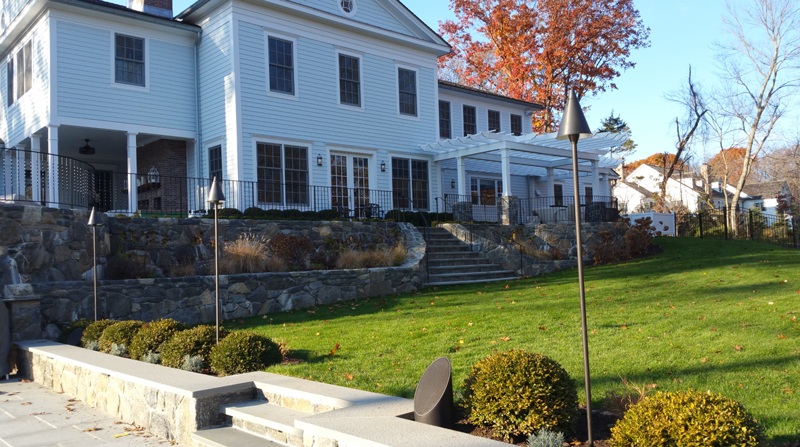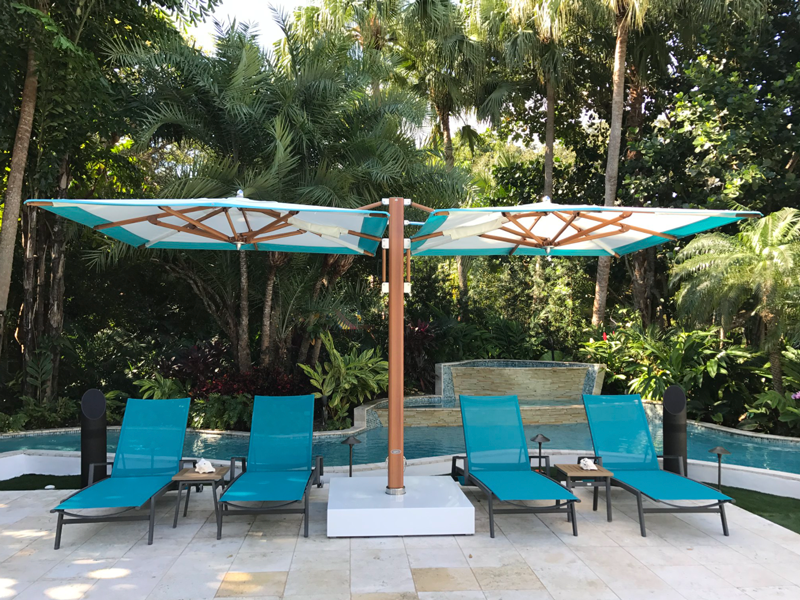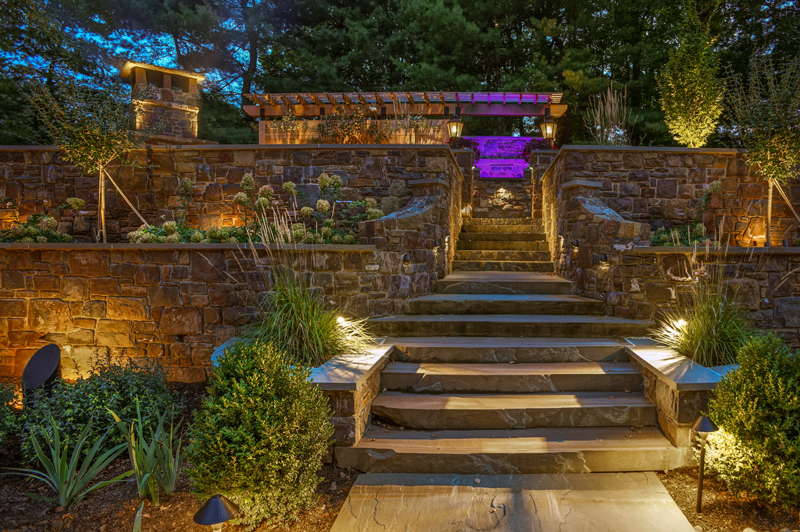 Looking at those photos is a bit like playing Where's Waldo? The difference being, when you find the speakers, they aren't clad in red and white stripes. They easily blend into your landscape.
Are you interested in having the best sound this season? You have to hear our outdoor audio system to believe it. Contact us to schedule a free demo at your home.