From Beauty to Best Prices,
Tis the Season for Lighting
For landscape lighting in Cincinnati, we at LUX Landscape Lighting recommend a winter install. Our crews are dedicated to working outdoors, even when the weather is cold. Truly, for the customer, this is the best time of year. It also seems to be the best-kept secret.
Landscape Lighting Cincinnati:
The Customer Benefits from Winter Installs
We're surprised that winter installations aren't more popular for landscape lighting in Cincinnati. Here's why it's the best season:
Because installing landscape lighting in Cincinnati is one of the few projects an outdoor contractor can take on in the winter, usually you'll get the best price available.
Also, you'll typically be able to get a faster installation in the winter. Crews have more availability when they aren't working on irrigation systems, landscaping, etc.
Winter installation is better for the health of your landscaping. Perennials are dormant, and your annual beds are empty. We do have to dig a bit during installs. We're careful no matter what season it is, but the risk for damage is much lower in winter. When spring comes, a fresh coat of mulch will cover any evidence of installation.
Here are five more reasons to install landscape lighting in winter.
Landscape Lighting Cincinnati:
The Beauty of Winter
It's January. For most of us, we are done with winter and looking forward to spring. But we know that things aren't really going to start greening up until sometime in March. Landscape lighting in the Cincinnati winter is one way to cheer up the outdoors and bring a smile to your face. Check out how landscape lighting transforms these winter-scapes.
Reveal the Hidden Architecture of Bare Trees
Bare trees are beautiful. But it can be hard to appreciate them when we usually value trees for their foliage. Light them up to reveal intricate shadows and sculptural branches.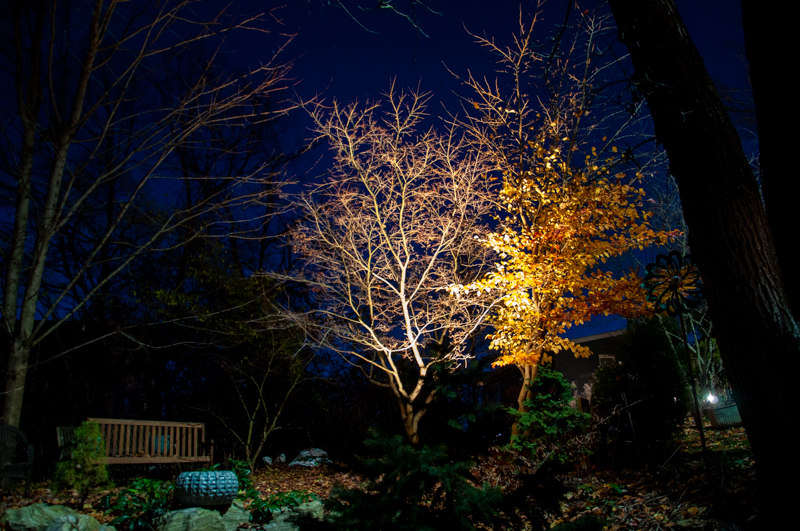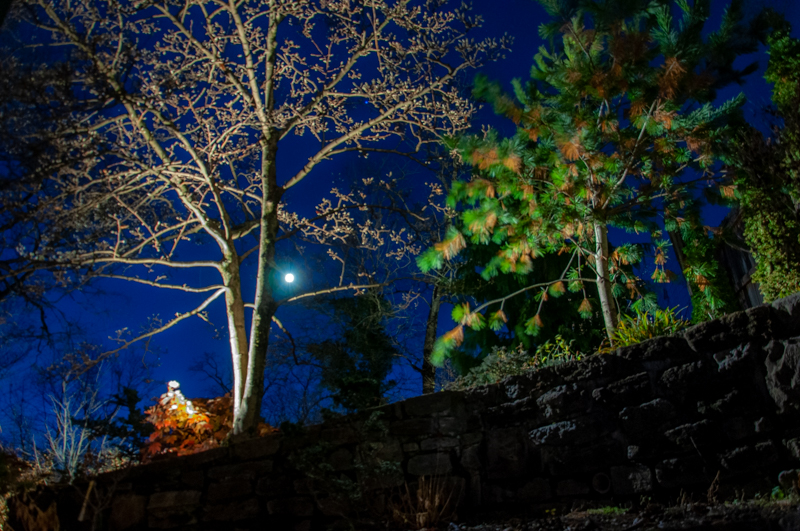 Create Textures that Welcome You Home
Instead of arriving at a dark home, show off your home's best features. You'll cheer up as soon as you pull in the driveway.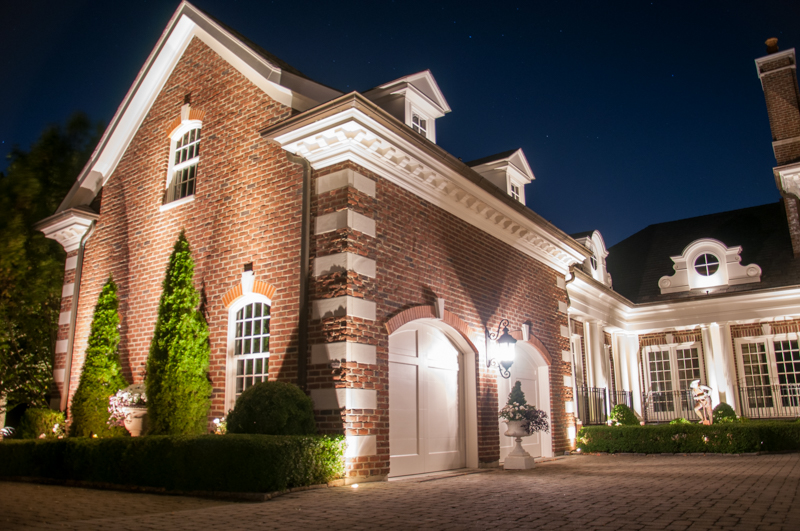 Make the Snow Glow
One way to enjoy snow is to illuminate it. It's magical! Maybe it will help you cope as the winter lingers.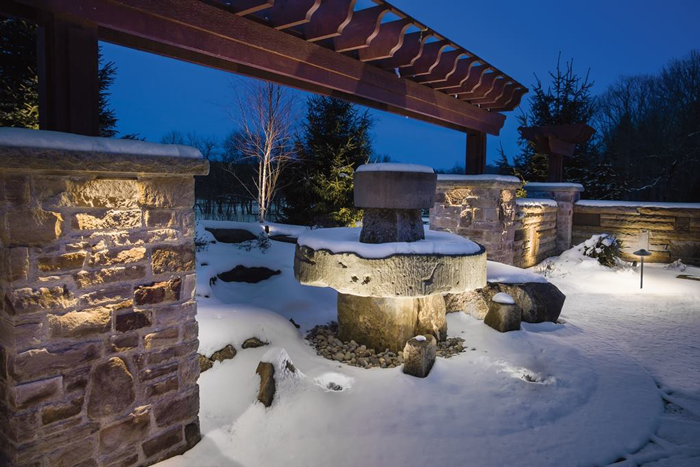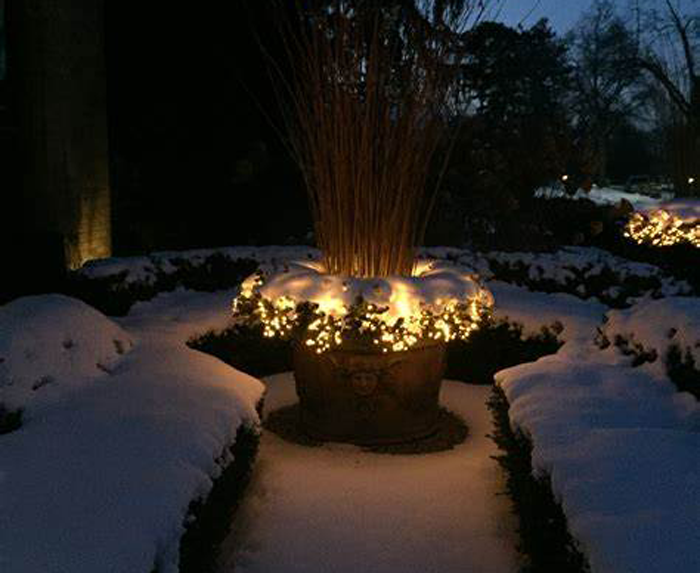 Landscape Lighting Cincinnati:
Snow Performance
In a given winter, Cincinnati sees a fair amount of snow.
So it makes sense that we sometimes we get the question, Does LED landscape lighting melt snow? The short answer: yes. From our article "LED Landscape Lighting in the Snow:"
"Fortunately, LED landscape lighting does produce just enough heat to melt snow away from the fixture and keep your landscape lighting effects in good working order. It make take an hour or two for the snow to melt, compared to almost instantaneously with incandescent bulbs."
With winter being the optimal time for installing landscape lighting in Cincinnati, contact us for a quote. Or, check out our Landscape Lighting Articles for inspiration.