Tried-and-True Quality for Peak Performance
There are many different landscape lighting brands, so it can be tough to know which ones are great and which ones aren't. At LUX Landscape Lighting, we focus on high quality for a reasonable price.
We test out brand new products before offering them to our customers. Just because something looks great on paper, that doesn't mean it will perform over time. With new landscape lighting brands, we'll install test fixtures outside our office and monitor how they do throughout all four seasons.
As of right now, we recommend two landscape lighting brands to customers:
Let's take a closer look at each of these.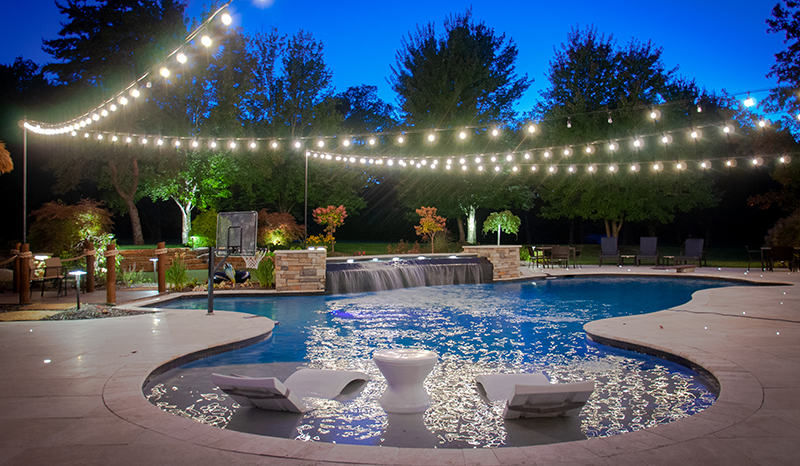 Landscape Lighting Brands: FXLuminaire
We mostly recommend the landscape lighting brand FXLuminaire. This California-based company makes its fixtures in the USA. It offers two lines:
Standard Series: Drop-in LED lamps with copper or brass fixtures
Designer Series: Integrated LEDs that allow for smart lighting technology with premium-finish fixtures
Usually, we install from the Designer Series. These are integrated LED, painted aluminum fixtures. These sturdy fixtures will last for years, while working and looking great. This series pairs with the LUXOR smart lighting system, which offers great options:
"When Luxor controls an LED landscape lighting system, lights don't simply turn on and off. They come alive… The controller incorporates zoning, dimming, and color control capabilities into a single control system." 
Simply put, LUXOR allows you to create different zones in your outdoor living spaces. Have brighter lights on the grill and outdoor kitchen, while setting a more relaxing mood around the firepit or pool. Color-changing lights are a really fun option, where you can highlight your home or landscaping with seasonal, sports or other festive colors.
We tend to stay away from the Standard Series with drop-in LED lamps. They are higher-maintenance and simply don't last as long. Plus, they don't offer the smart features that make today's landscape lighting so versatile for outdoor living.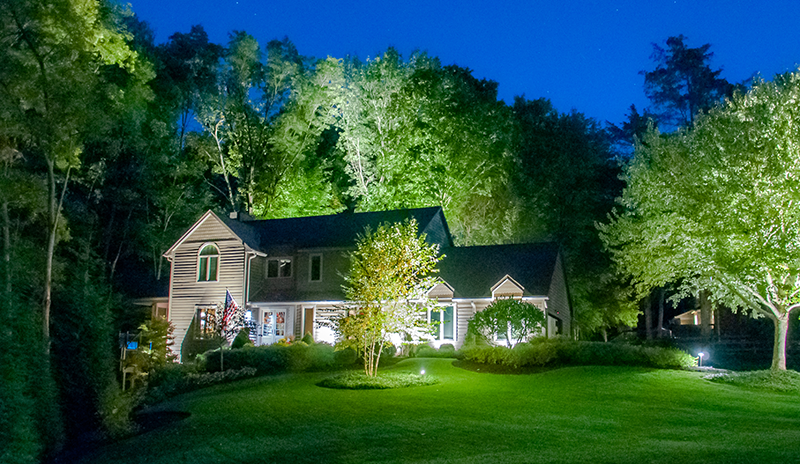 Landscape Lighting Brands: Kichler
Kichler is also a nice landscape lighting brand that we recommend. These fixtures are made in China. The light quality is good, and the fixtures are high-quality. This brand has a good customer-centric focus:
"We listen to homeowners, who tell us they consider landscape lighting as an investment in beauty, safety, and entertainment for their home. Professionals value our product innovation and warranty; our unmatched design, engineering, and testing standards; and our support."
However, the fixtures may not look as decorative. Although the design is plainer, this brand is a workhorse in the field. The choice between FXLuminaire and Kichler really depends on our customer's goals for their landscape lighting.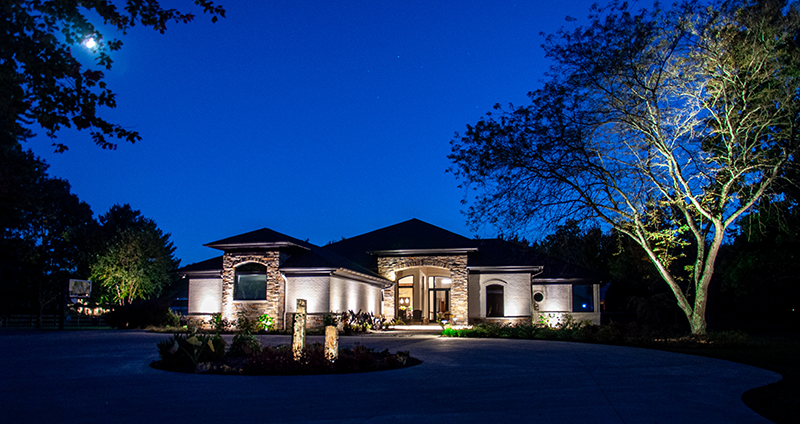 What to Look for in a Landscape Lighting Brand
Use this landscape lighting brand checklist before buying a system:
How long have they been in business?
Do they have a good track record?
What kind of warranty do they offer?
One thing that can't tell you if a fixture is high-quality or not: weight. Some manufacturers build their fixtures with lots of brass to give it a hefty weight, but the lighting components themselves are of poor quality or shoddily built.
Looking for guidance on picking out landscape lighting brands? Check out our video Our Trusted Landscape Lighting Brands, and contact us for a lighting quote.