Answer These Top 5 Questions for Your Best Pool Season Yet
When designing landscape lighting around pools, you want to consider the entire area, with the pool as the main features. LUX Landscape Lighting can help you answer these 5 top questions:
How do you like to enjoy your pool?
What's around the pool that can be lit up?
What can we reflect in the pool?
What are your practical needs?
Which electrical codes apply?
Keeping reading for our pool lighting tips and inspo pics.
Landscape Lighting Around Pools:
Party or Private?
Think about how you enjoy your pool after sunset. Do your pool parties extend far into the night? Do you prefer to swim quiet evening laps? Perhaps you like sitting poolside with your favorite beverage. The landscape lighting around your pool should create that atmosphere. Here's an example of a pool that's perfectly set up for parties.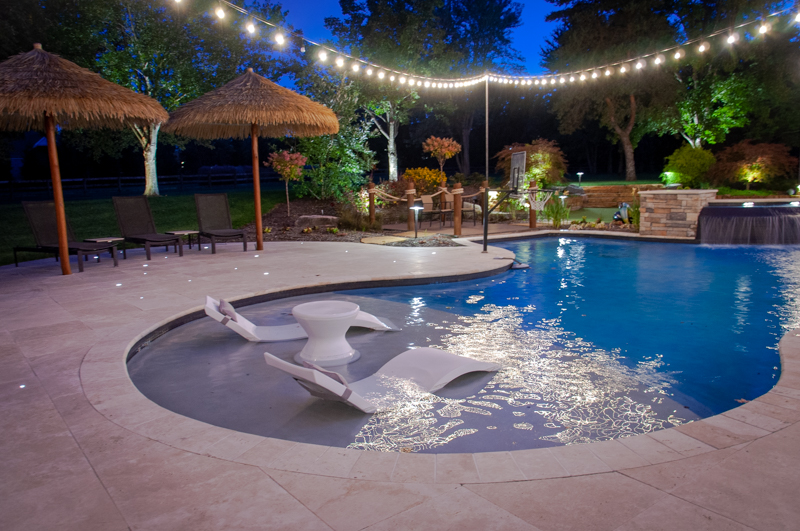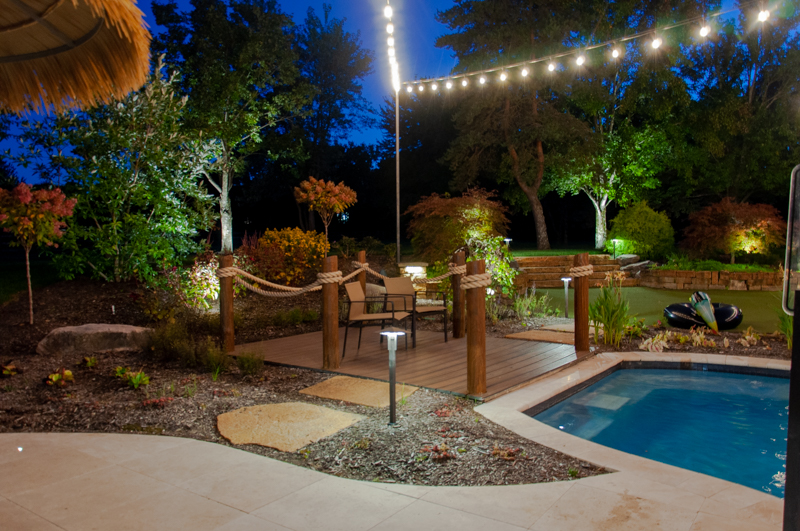 Seating areas, a putting green and cabanas give guests of all kinds a chance to enjoy themselves.
Now, here's lighting around a pool that's better suited to relaxing one-on-one or alone.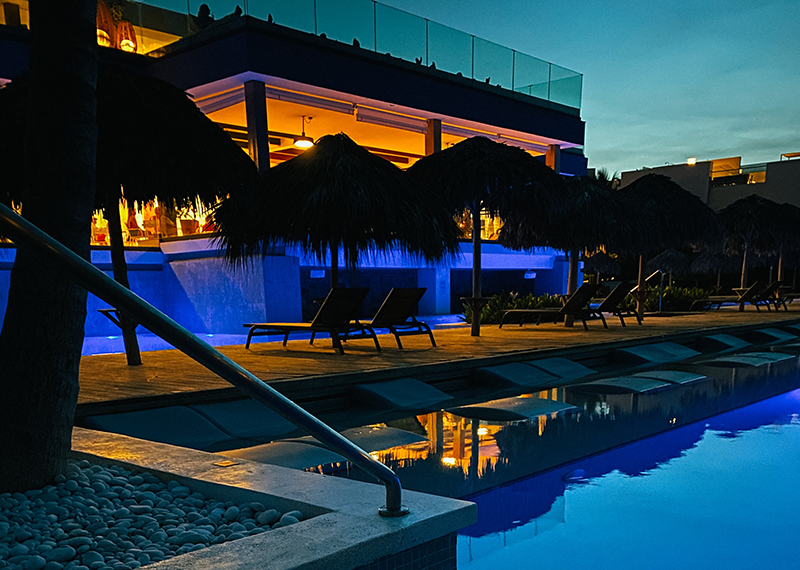 A softly-lit area gives you mental space to relax and reflect.
Landscape Lighting Around Pools:
Create Views
Work with the landscaping and hardscaping around your pool to create pleasant views while poolside. The goal is to be able to look into the distance and not feel like the night is closing in around you.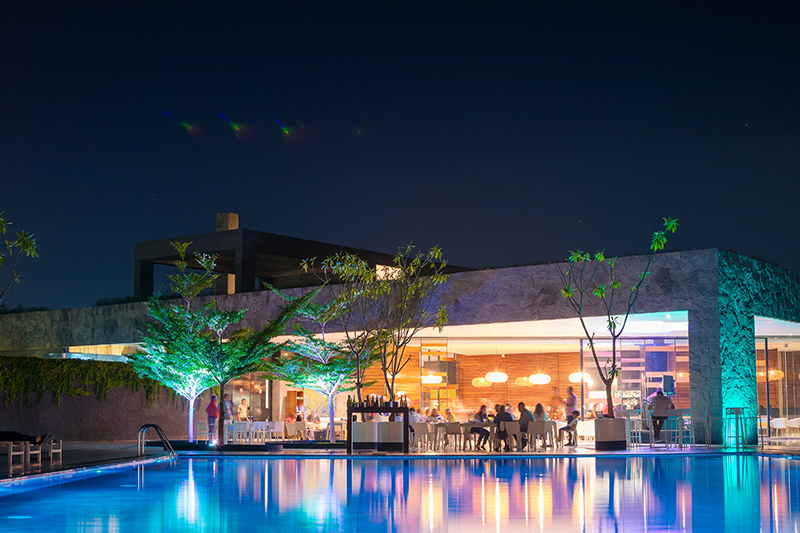 Here, we've lit up both trees in the foreground and background to add depth.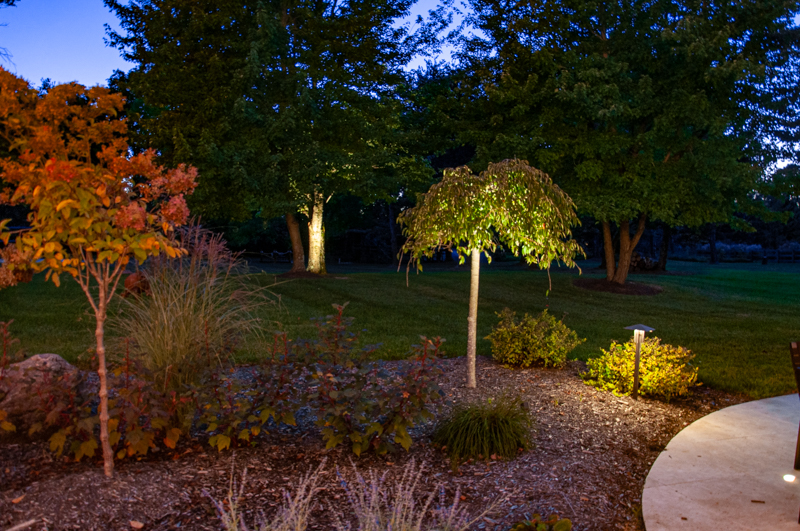 Landscape Lighting Around Pools:
Reflect Your Advantages
At night, your pool becomes a mirror to reflect the light surrounding it. Bistro lighting strung over the pool creates a sparkly, star-strewn effect.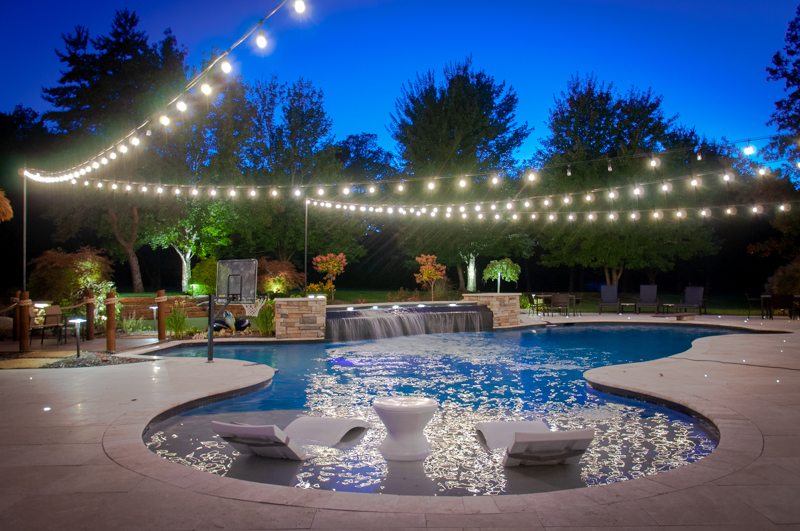 Anything illuminated that has height will also reflect in the pool: trees, statuary, hardscapes. These double the interest of your pool area and are quite beautiful.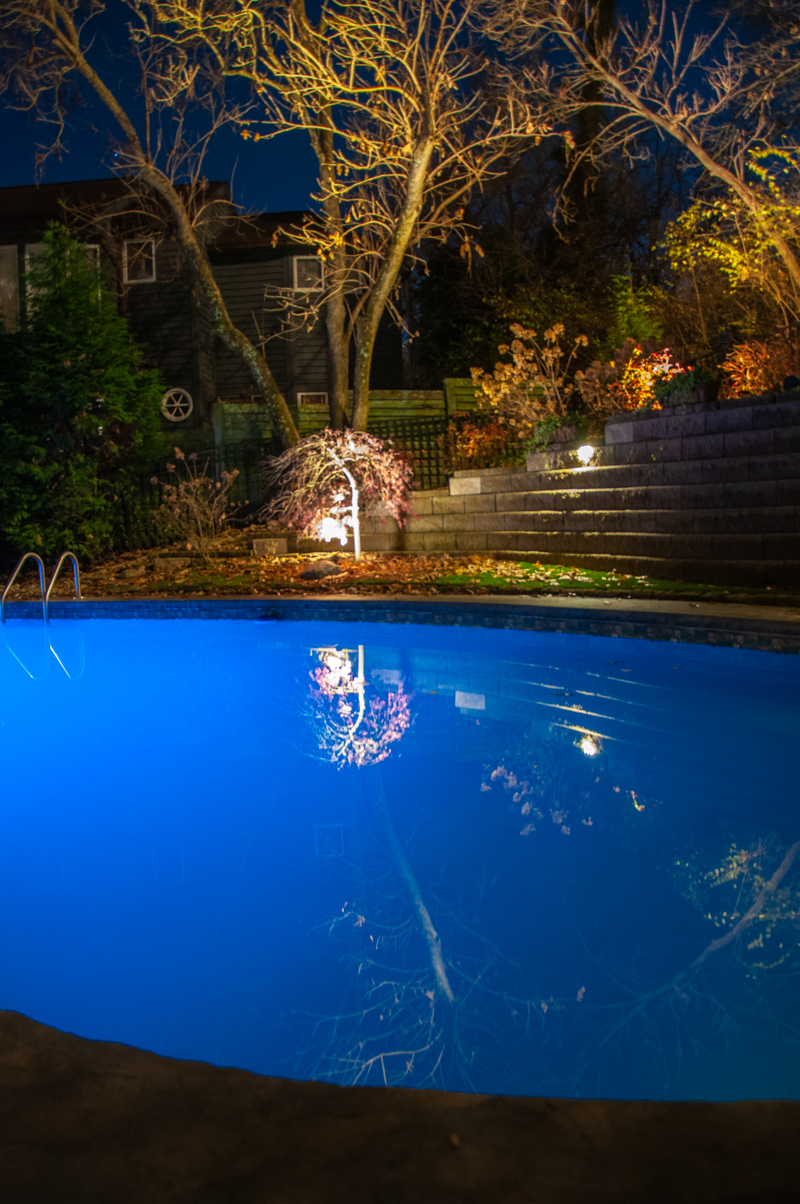 Landscape Lighting Around Pools:
Be Practical
Lighting is fun and beautiful, but of course it's practical, too. Consider the lighting you need for:
Pool pump and equipment maintenance
Outdoor kitchen and grill area
Walkway and stair safety
At night, this light will gently illuminate the pool equipment area, in case of emergency.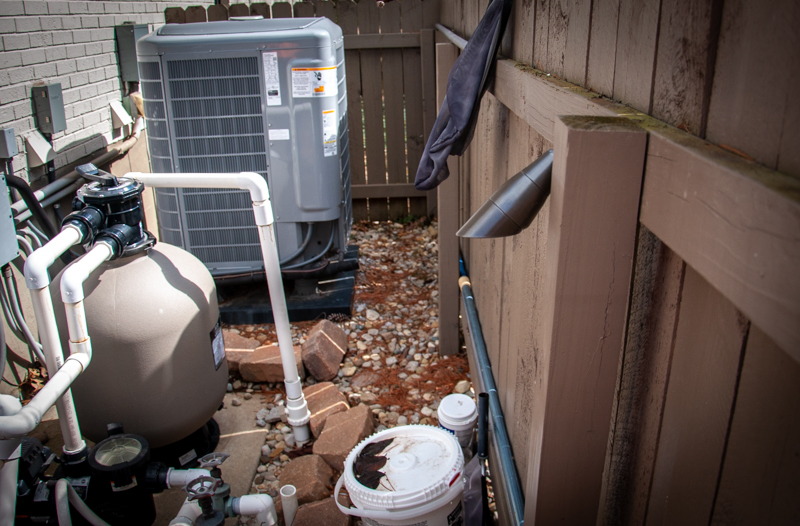 This outdoor kitchen is ready to serve up snacks to hungry swimmers.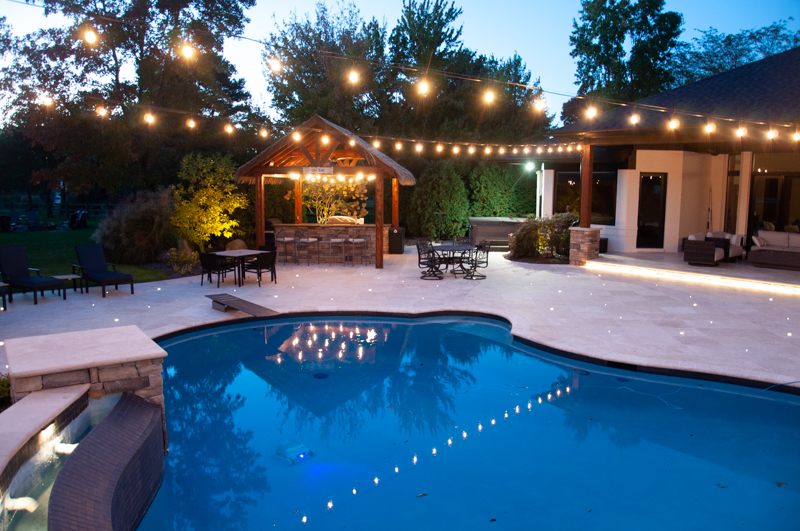 The outdoor kitchen becomes a hangout spot in its own right.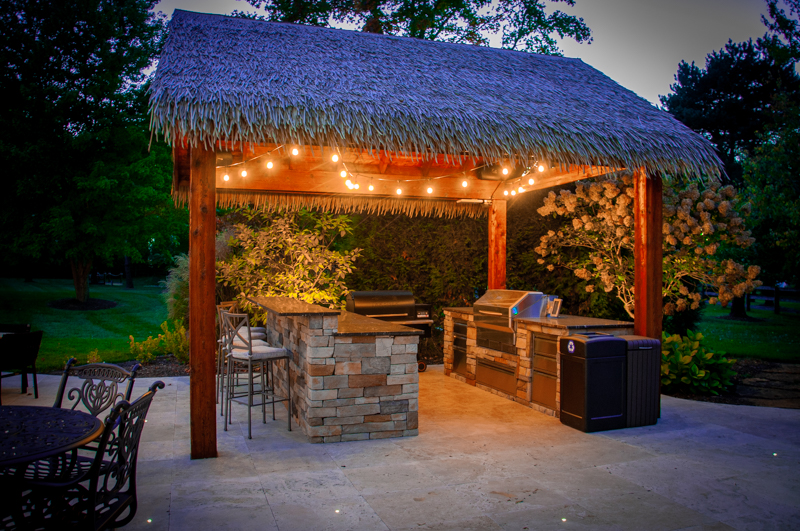 Hardscape lighting around this pool helps everyone see where they are going.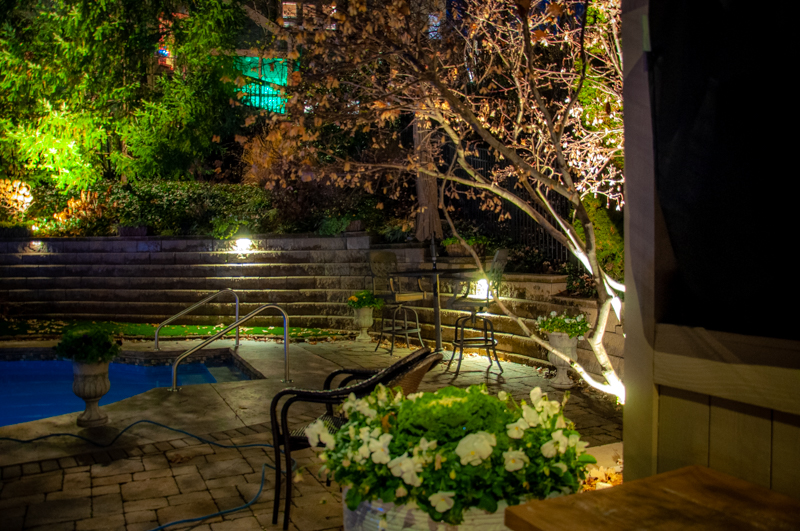 Landscape Lighting Around Pools:
Safety Concerns
As we highlighted in our Safety First When Lighting Around Pools video, electrical code specifies that all landscape lighting fixtures need to be installed at least 10 feet away from the edge of the pool. This is to prevent accidental electrocution. Lighting for within your pool follows different safety guidelines and is designed for underwater environments. At LUX Landscape Lighting, we follow all building and safety codes to promote a safe environment for you and your family.
Want to learn more about lighting around pools? Check out our photo gallery, or contact us for a landscape lighting quote.