4 Ways Outdoor Lighting Will Make Your Community Shine
During daylight hours, your homeowners association has everything just right. From communal gathering places to green spaces, your HOA management is on point. But after dark, what's it like in your community?
Landscape lighting can change how residents think about and enjoy your community. Here are four main benefits that work together to improve the experience  your HOA provides:
Aesthetics
Safety
Usability
Security

1. Adding Landscape Lighting to Your HOA Management Upgrades Aesthetics
Landscape lighting makes your community stand out around the clock. You've spent time and resources on designing and maintaining your entryway, including your community sign, hardscaping and landscaping. Help residents built a sense of identity around where they live by giving them a landmark in the dark.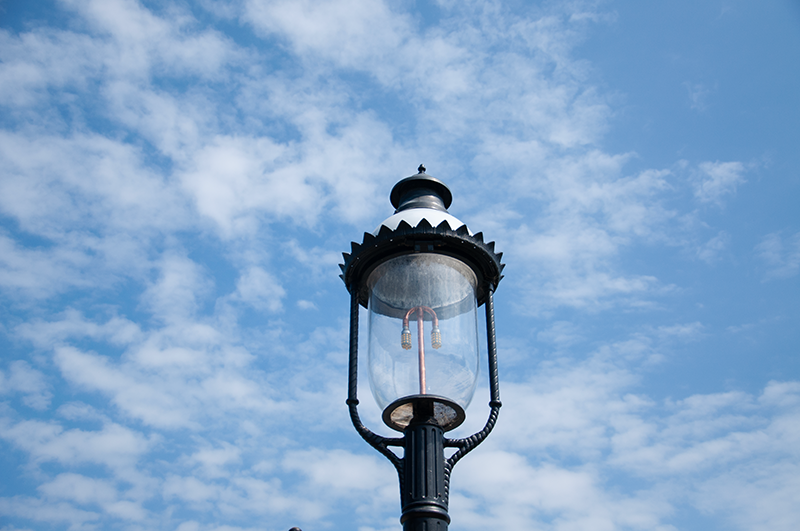 2. Another Key HOA Management Goal: Landscape Lighting Improves Safety
Walkways, stairs and slopes where residents may walk at night should be lit up, either with street lamps or landscape lighting.  One benefit to landscape lighting is that it provides an attractive light that doesn't shine into home windows. It gives a more luxurious and less utilitarian feel.
Antique-style street lamps are an exception. These are usually attractively-styled and gives a street a nostalgic feel. We helped one association with its HOA management goal of gas street lamp conversion to LED. This project improved safety and reduced energy costs. In fact, the conversion paid for itself in two years. And you can see that the LED fixture preserves the charm of the lamp.
3. Make Your Community Spaces More Usable with Landscape Lighting
Along with improving safety, landscape lighting for your HOA's communal spaces will make them more pleasant to use. Many outdoor features lend themselves to enjoying after the sun sets, especially during hot summer months. Patios, outdoor fireplaces, pergolas and more can welcome community gatherings, and residents will appreciate your HOA management's thoughtfulness in making these spaces available.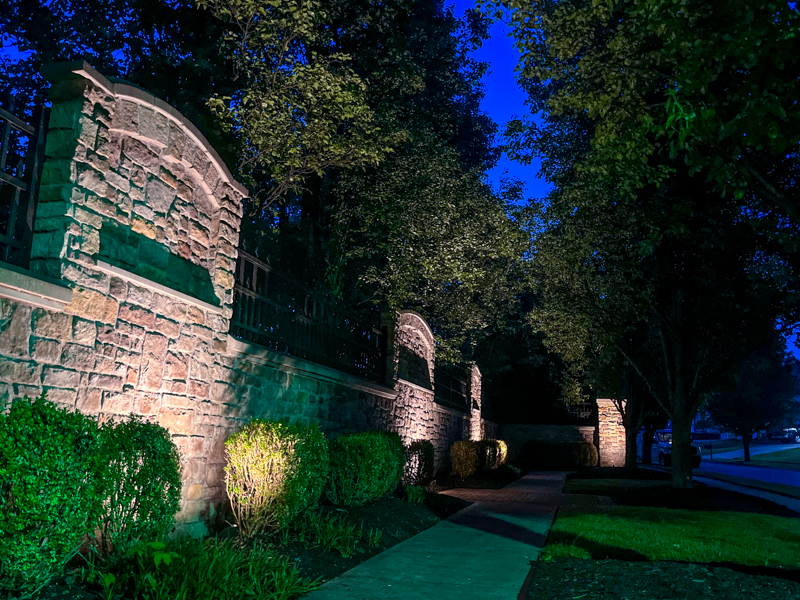 4. Residents Depend on HOA Management for Security, so Light the Night
A secure community is top priority for everyone. Landscape lighting is one HOA management tool to help promote security. Along with being attractive, well-lit areas deter criminal activity. At LUX Landscape Lighting, we recommend lighting up walls, corners, walkways, entrances and doorways to public places (like your club house).
Check out our Commercial Landscape Lighting Resources for more tips and videos on illuminating public spaces. And if you're ready to talk about your community's lighting needs, contact us.